The much-anticipated year of 2020 is behind us and has left a lasting impression. As we reflect on the past year we are so grateful for the "immeasurably more" God was able to accomplish through your joyous generosity. Now, we are looking ahead to 2021 with great anticipation of all God will do, because "The LORD is a refuge for the oppressed, a stronghold in times of trouble." (Psalm 9:9). Here are a few things we are excited about in the coming year.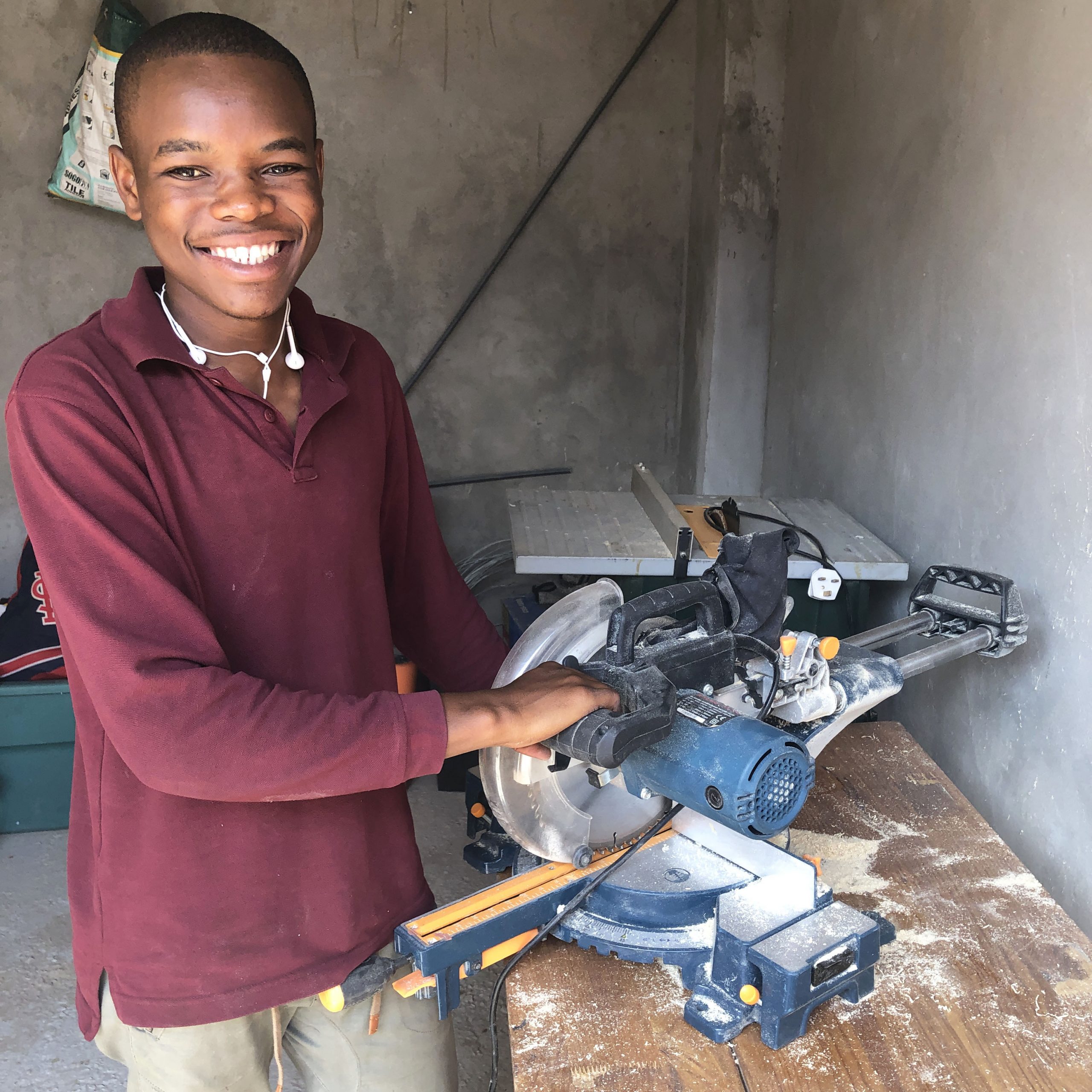 Two industrial sewing machines have been purchased, enabling the sewing ministry to be self-sustaining, create more jobs, and become an income producer for the ministry in Zambia.
The welding and carpentry vocational training programs are teaching young men and women hands-on job skills. Moses, African Vision of Hope graduate and carpentry trainee, is pictured to the left making desks for our students.
Our new Superintendent of Schools, Angela, is excited to charge forward and lead all 5 African Vision of Hope schools in academic excellence. We are so happy she has joined our team!
Lawrence, former Superintendent of Schools, is now the Head of Missions and Evangelism for Zambia. Lawrence works with all African Vision of Hope schools to help prepare teachers to teach with a Biblical worldview. He also manages church partnerships, Bible distributions, Saturday morning Sonshine Kidz Klubs, and school chapel services.
This year we will complete the food storage warehouse. With this secure facility and feeding partnership, more children and families will be able to receive nutritious, life-saving food this year.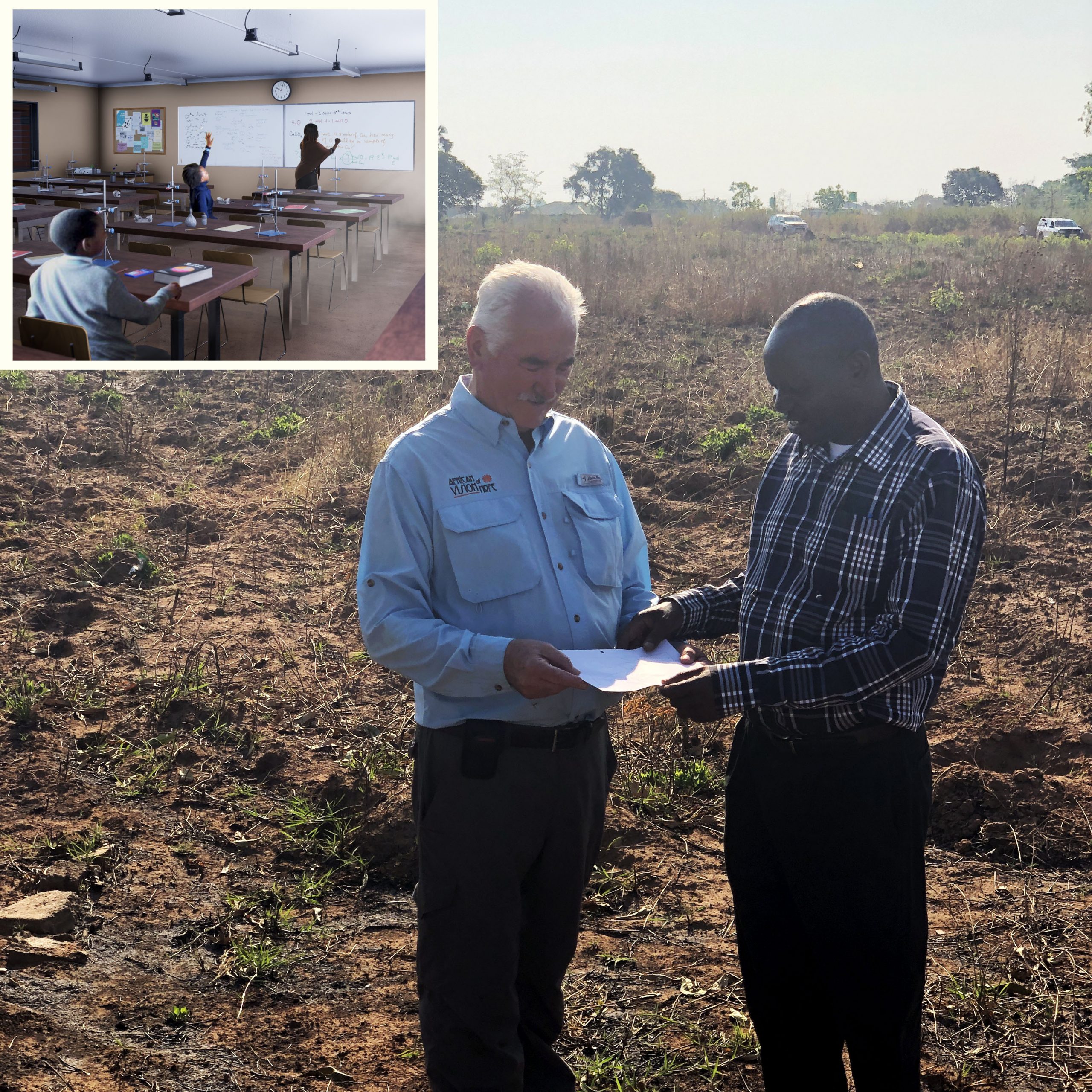 This year, we will break ground on the African Vision of Hope STEM High School. Pictured to the right, Bob Bertels and Zambian Program Director, Kennedy, look over plans and survey the land for the new school. In the left-hand corner you can see what a classroom at this school will look like.
African Vision of Hope school campuses are receiving excellent maintenance – from fresh coats of paint to updated windows and doors to improvements to the grounds. This is being organized by Haward, our Zambian Director of Operations. Haward has been intentional about hiring local workers who have lost their employment due to COVID, and also African Vision of Hope graduates.
Science and tech labs are being built at three African Vision of Hope campuses to provide advancement in these areas.
Coming soon, the Village of Hope in Chongwe will be built. These life-changing rescue homes will hold 24 children each and have one house parent. These homes are for children who are orphans, at risk of being trafficked, or are fleeing abuse. Sanitation facilities will be on site as well as a small kitchen.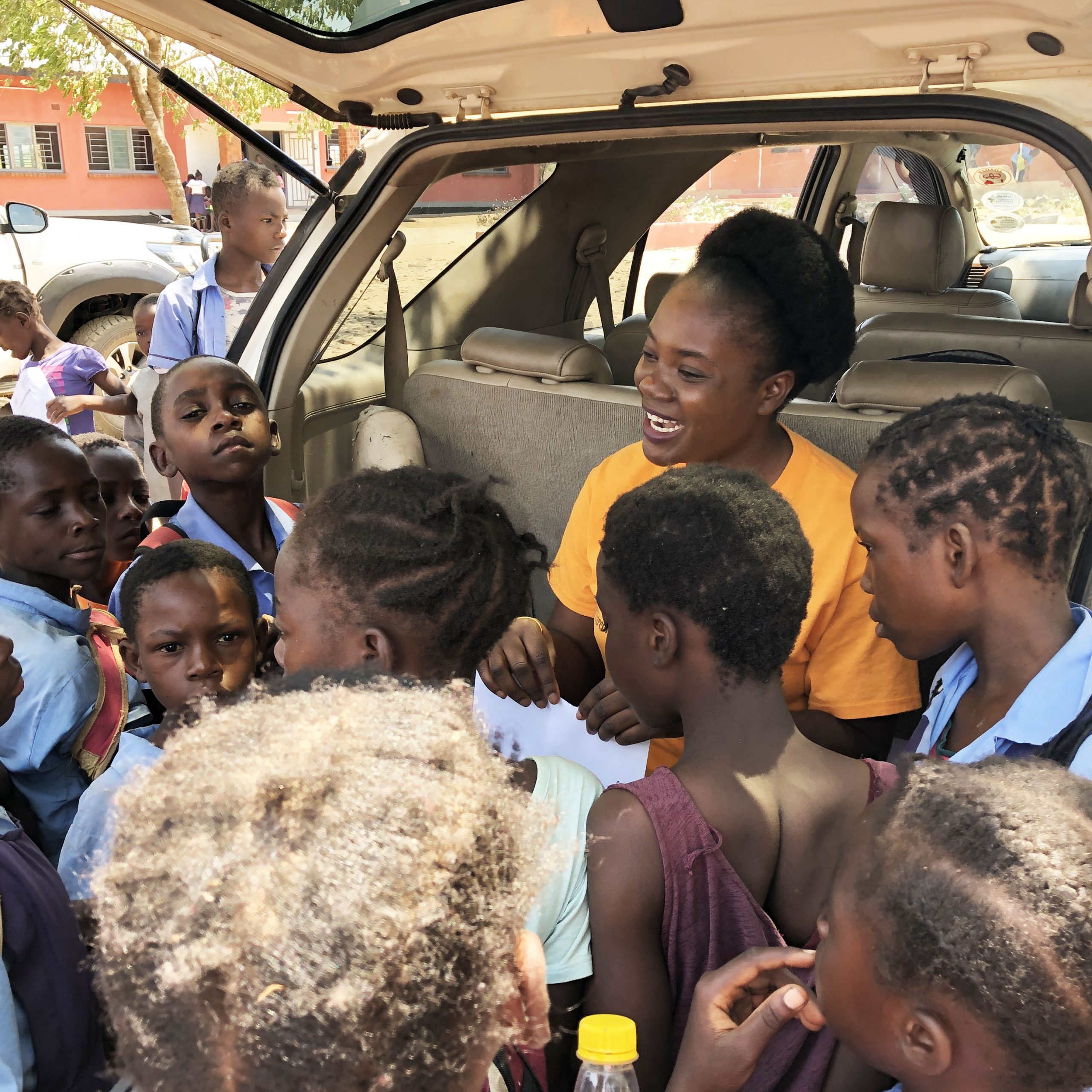 Students are interviewing for African Vision of Hope college scholarships for 2021. Nine seminary students have already been granted scholarships. Leah, a seminary graduate and scholarship recipient, is now on our Child Sponsorship team. Pictured to the left, she is delivering letters to your sponsored children!
Mission trips are heading to Zambia in January, February, May, and June! If you are interested in going on a trip, call our office at 618-288-7695.
Thank you for being along for the ride! We are excited to show you what your gifts will do this year and in the years to come.