With Christmas fast approaching you might be wondering: "Can I send my sponsored child a gift for Christmas?" Unfortunately, packages cannot be sent, primarily because of the shipping costs. But you can still send a meaningful gift to your sponsored child. Here are a few ideas: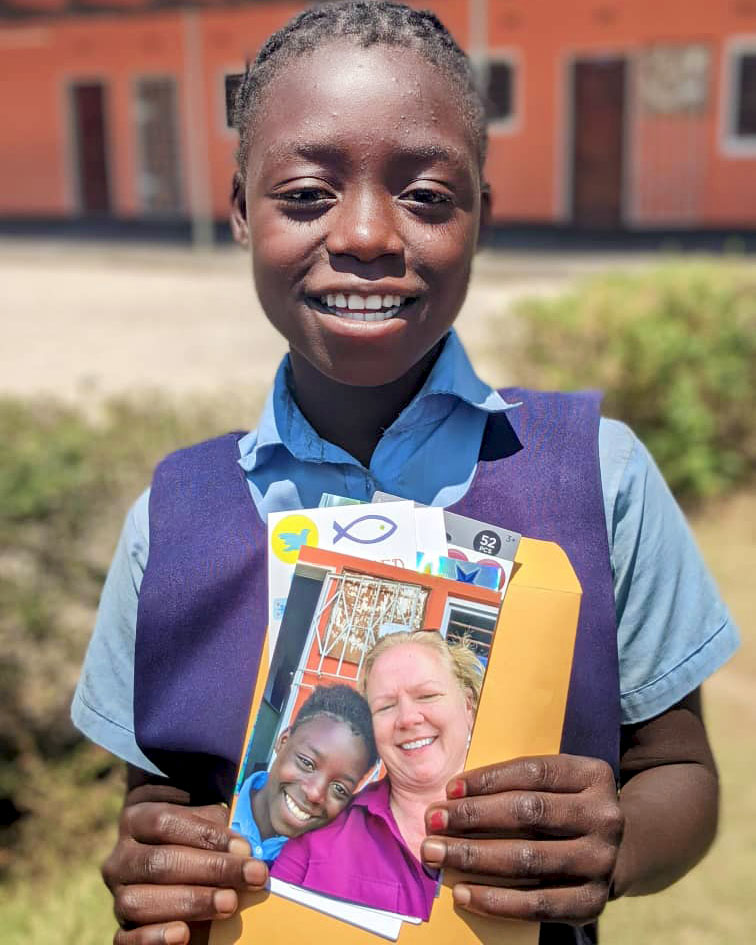 A letter. Your sponsored child loves to hear from you! They treasure and look forward to each and every letter and photo you send. You can mail your letters to 8 Professional Park Dr., Maryville, IL 62062 OR you can send an e-letter through our sponsorship portal HERE.
Small items that can fit in a flat envelope. This includes hair ties or clips, headbands, a pair of socks, pens and pencils, stickers, candy that will not melt in transit, coloring pages, sticks of gum, small devotionals, and small flat notebooks.
Poverty tells children they have no future. Sponsorship tells them otherwise. Just knowing someone across the globe cares is life-changing. If you are a child sponsor, THANK YOU!
If you want to become a child sponsor, click here.
Merry (early) Christmas!