When not in school, 13-year-old Natasha works 11 hours a day for 19¢ an hour.  The money she earns selling coal provides food for her family.

Natasha sits at the booth on the side of the road with her chin resting in her hand. Her clothes are covered in charcoal dust and dirt, showing the signs she's worn them each day this week. It's been a particularly long day in the sun, but she has only sold three bags of charcoal. This amounts to 30 kwacha. It isn't quite enough to make sure her family has food to eat tomorrow.
She's been at the stand for 9 hours today, but her mind is somewhere else. Her thoughts are in her 6th grade classroom. She envisions sitting in her desk next to her friends, writing notes in her notebook, and filling her mind with new things.
Struggling to Catch Up
Her anxiousness has been growing over the past few weeks. She feels stuck. School hasn't been in session due to the government shut down to avoid increasing Covid outbreaks, and she feels as though she is falling further and further behind. She needs to be in the classroom. As each day passes she feels her anxiety increasing. Schools are scheduled to open next week, but what if she can't catch up in time for exams?
RELATED: You Saved Her From Slavery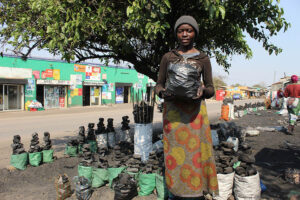 Her friends ask her if she has been able to maintain her studies during the shutdown, but with her 11-hour work days there is no time left in the day to study. She starts early in the morning, packing the bags of charcoal and walking the mile to the booth to arrive by 7am. From there, she works until after 6pm in the evening. By the time Natasha gets home, helps with chores around the house, it is too dark to study.
At the same time, Natasha is proud to be able to help her mom. She's watched her mom wrestle with few options for years now. Natasha's mom, Jenipher, has struggled to provide for the family following her divorce from Natasha's father, Joseph. Being from the Congo, Joseph had no Zambian work papers and had to return to his home country. This left Jenipher on her own to care for her children.
Uneducated with Three Mouths to Feed
Jenipher has three mouths to feed. In addition to Natasha, she has a young son Emanuel and her young niece, Charity. Charity is school age, but has never attended school. Her father passed away and her mother ran off, so Jenipher has taken her as her own.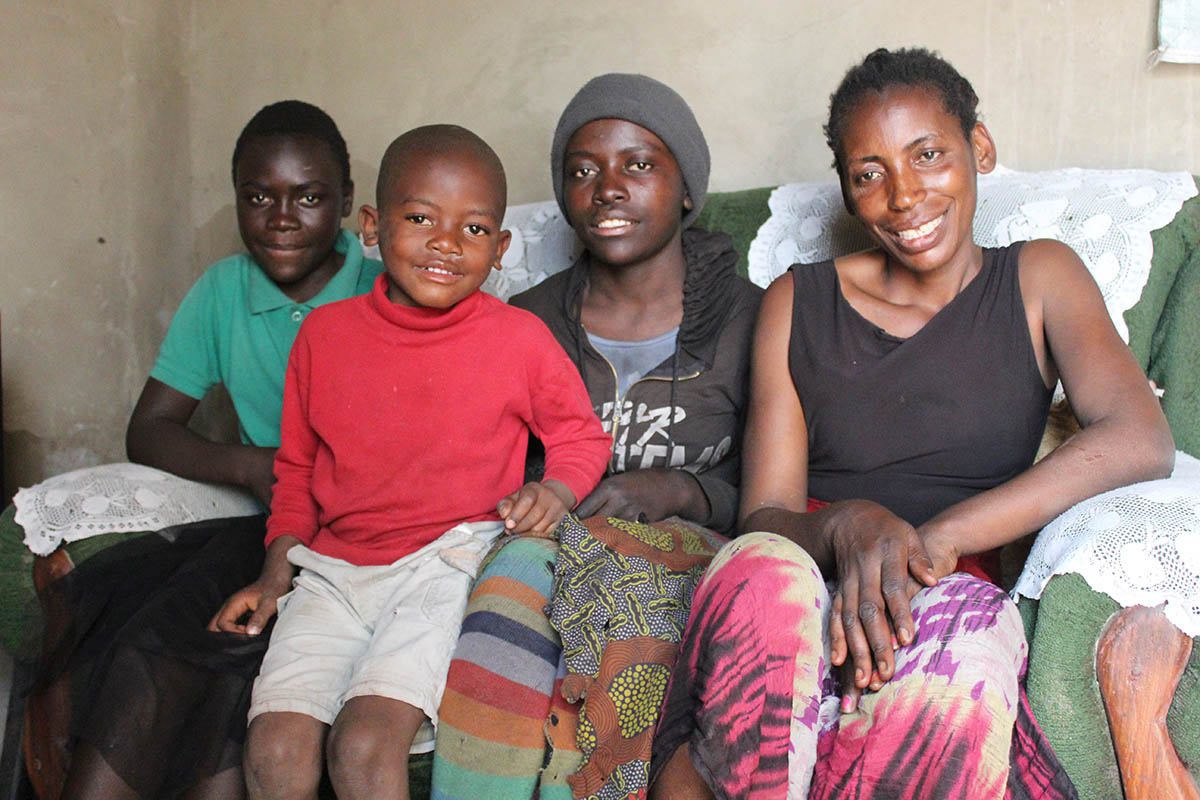 Natasha often wonders what her mom's life would be like if she had been able to afford to finish her education. Without an education, Jenipher is unable to get formal and consistent work through wage or government employment.
However, Jenipher is resourceful in how she provides for the family. She takes in piecework like washing clothes. She also rents a booth to sell charcoal. She purchases charcoal in bulk, and then breaks it up into smaller bundles to sell to people in the compound for a profit. Since she can't be in two places at once, it falls to her eldest, 13-year-old Natasha, to oversee the selling of the charcoal. It takes both of these ventures to cover their rentals and provide enough money for food. It actually takes a full week of selling the charcoal to begin to make a profit, and there are several days when no one purchases any charcoal.
Not Enough Money for Food
Providing for the family is a stressful and ongoing uncertainty. There is often not enough money for food.
"I would love to be home reading, but if I don't help out my mother to sell here, then we go a day without eating. Being the first born I do have to help my mother and our family. If I don't help her we can be chased off the house we are renting. When schools open my mother always has a hard time to find my replacement, so we have a lot of food shortages." – Natasha
This is a sacrifice Jenipher is willing to make. She knows the importance of Natasha's education, and the options it will provide her. She does not want Natasha to face the barriers she faces as an uneducated woman in Zambia.
For Women in Zambia, Education is Essential for Survival
And Jenipher is right. There is an undeniably strong positive correlation between the level of education and wages in Zambia. Specifically, uneducated women experience lower wages and fewer employment opportunities than men. Additionally, fertility rates in sub Saharan Africa are the highest in the world – five children per woman. If girls are educated and complete at least a secondary education, they marry later, choose to have fewer children and invest more into the health of education of each child and this bolsters the fight to end poverty.
"This is the reason why I want to learn how to read and write, finish my education and be one of the students to go to college and become a doctor. This will change my family's life forever." – Natasha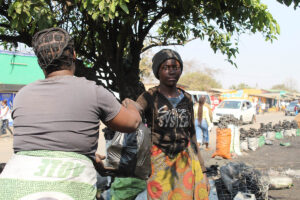 Her Education Provides Her with Hope
The sun is setting and the end of her selling time has come. One last customer approaches Natasha's booth and makes a purchase, providing enough money for food for the family the following day. She has earned what would be the equivalent of $.19 per hour. She begins to load the remaining bags of charcoal onto both arms and begins to make the mile-long trek back to her home. In her mind, Natasha envisions this time next week she will be at home from a day at school, reviewing the notes she took in class and once again feel like she is moving forward.
"I thank African Vision of Hope and my sponsor that they always help us in providing us with some of our needs and my education. I do have free meals each day, and am given an extra portion to take home to my family." – Natasha
Your giving is transforming Natasha's life, and is taking her from poverty to possibility
[button style="btn-primary btn-lg" type="link" target="false" title="I want to sponsor a girl like Natasha" link="/giving/give/" linkrel=""]
UPDATE: Schools in Zambia reopened on August 25, 2021. Natasha has returned to school and is in the classroom 5 days a week. She loves to study and to be with her friends.
Her cousin Charity is on the waiting list for 2nd grade at African Vision of Hope Kabulonga.
"For I know the plans I have for you," declares the Lord, "plans to prosper you and not to harm you, plans to give you hope and a future." Jeremiah 29:11
A Prayer for Natasha
Join us as we pray for Natasha and her family.
"Father God, we ask you to fill Natasha with strength and wisdom as she pursues her education. Fill her with your Holy Spirit and make the path you have for her clear to her. Help her to feel your love and the love from people all around the world who are praying for her, and let it to be an encouragement to her. We pray for her that she will be established firmly in Christ Jesus. We pray for her that in all she does, God's light will guide her and grant her peace. Amen."