Pictured: Catherine proudly holds a letter and pictures from her sponsors.
Sponsorship provides children with education, which is one of the most important tools to prepare them for a crisis like COVID-19. Thanks to generous sponsors, when schools were temporarily closed, African Vision of Hope students received hygiene education and the training needed to prevent and treat the pandemic. Families were given emergency food supplies and provided lessons on hygiene.
Child sponsorship provides children with a support system and keeps them from falling through the cracks, back into a deadly cycle of extreme poverty that is present even when there is not a pandemic. There is no better way to shepherd a child through a crisis.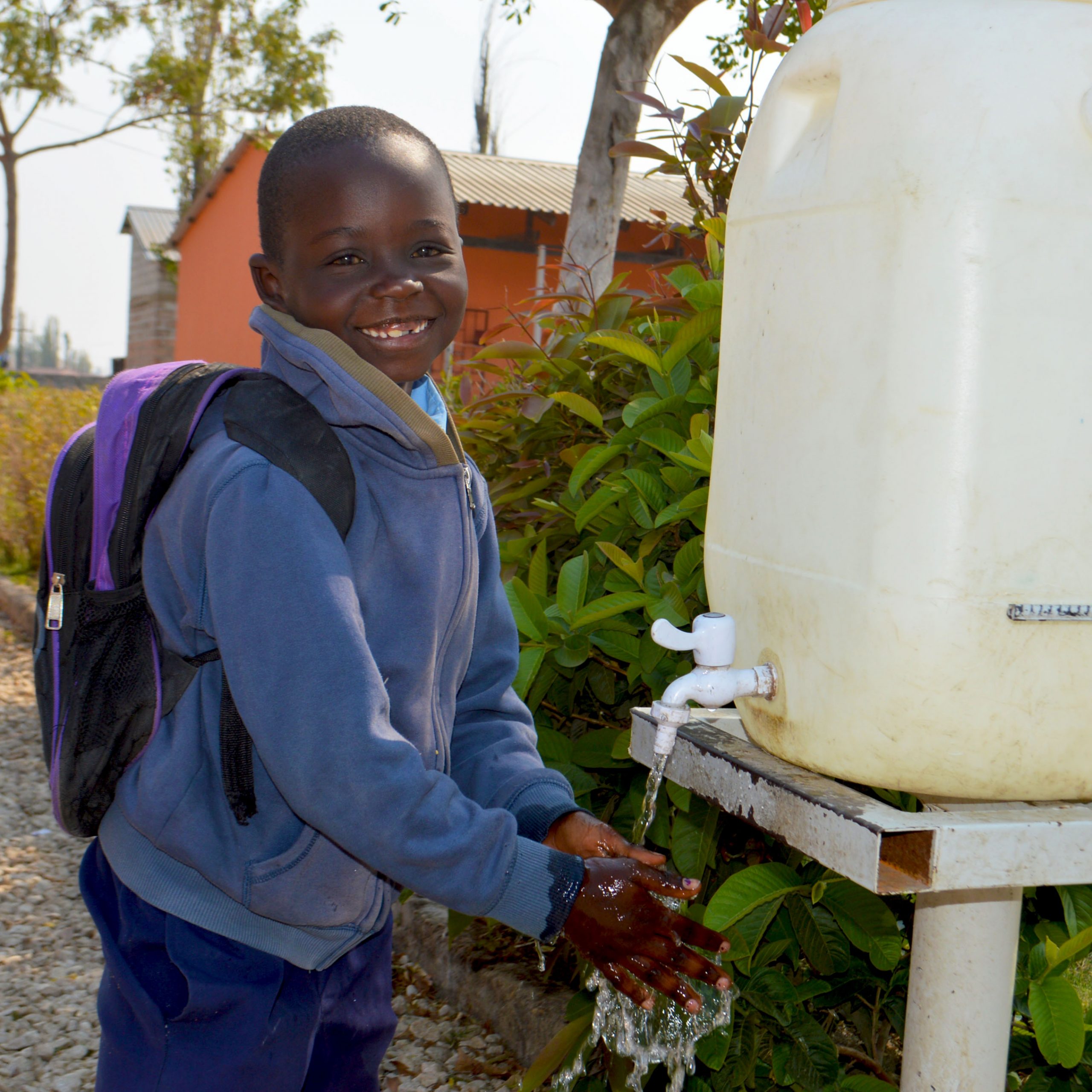 As with most aspects of our lives, Child Sponsorship has been affected by the pandemic. Schools just resumed for grades 7, 9, and 12 on June 1st, which means:
The Child Sponsorship Team has been unable to travel between schools, delaying picture and letter updates from children to their sponsors.
Mission teams have been unable to travel to Zambia.
Mail has been interrupted, so letters have not been sent or received.
(In order for our schools to resume classes, sanitation and prevention measures had to be taken. Handwashing stations, like the one pictured, are placed around each campus, masks must be worn, desks must be spaced out, and social distancing standards must be practiced.)
If you are a child sponsor, please know that your student is still receiving live-changing nutrition, medical care, clean water, spiritual mentoring, and an education. Please continue to be patient as our teams on both sides of the globe work to catch up on letters, photos, and updates from your sponsored child.
As a ministry, we have had to cancel mission trips and events due to the pandemic. This will result in hundreds of children waiting longer for a sponsor. However, our staff on both sides of the globe are determined to continue providing care for children during this crisis. Your support is more important than ever.
[button style="btn-primary btn-lg" type="link" target="false" title="sponsor a child today" link="/child-sponsorship/" linkrel=""]