Pictured: MacRichard, graduate and sponsored college student, is volunteering and teaching 12th grade chemistry and biology classes at African Vision of Hope School.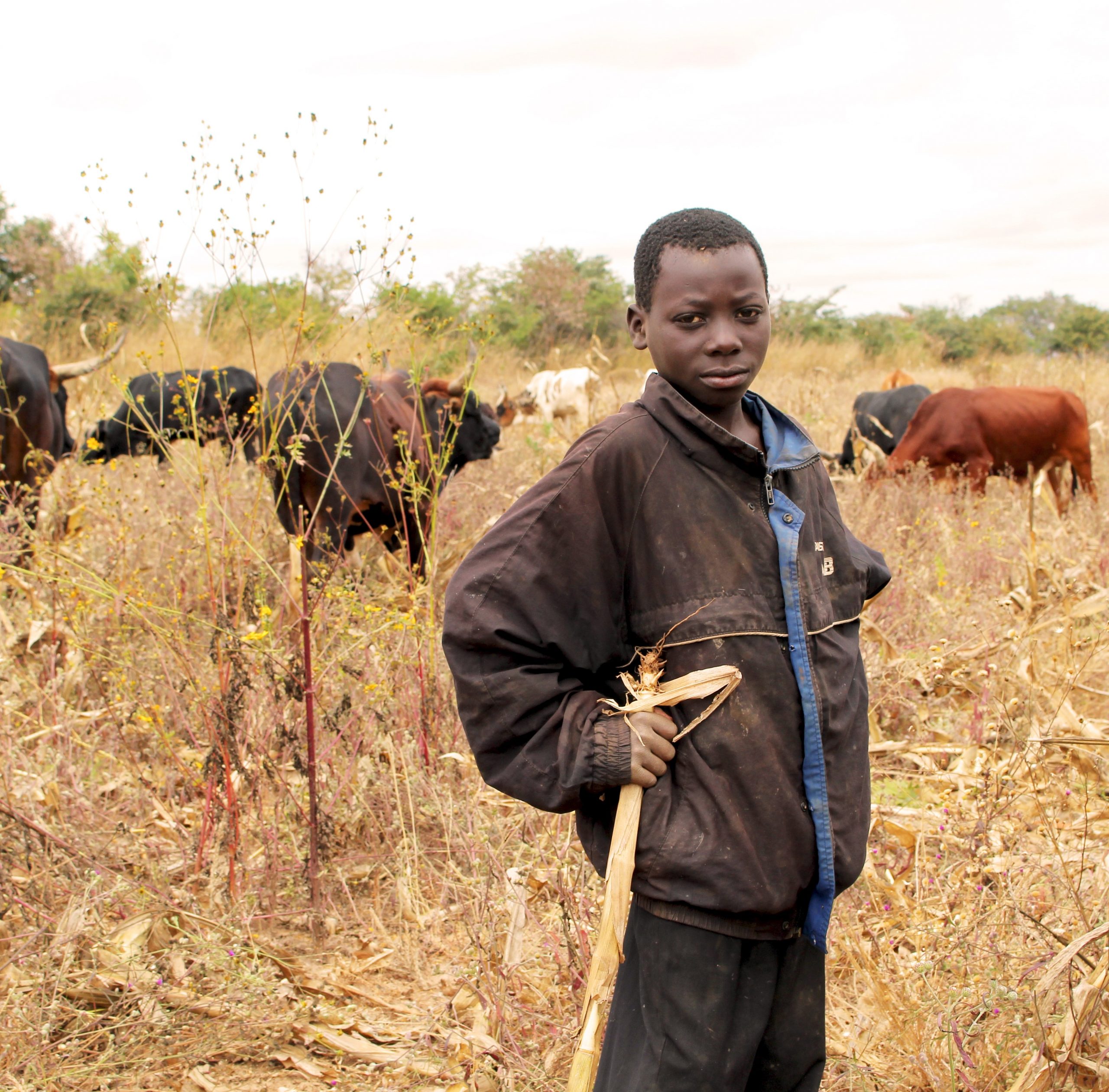 MacRichard has always had a drive and passion to learn. Even when he was 10 years old and herding cattle to make ends meet, he brought his books with him and studied in the fields. He could not afford to go to school, so he taught himself from any book he could get his hands on. At fourteen years old he left the fields and started doing hard labor.
At work he met a man who told him about African Vision of Hope and urged him to apply. MacRichard was accepted but lived very far from the school and had to walk two hours one way to class. He remembers "It was tiring. When you are very tired, you can't study." MacRichard was accepted into the African Vision of Hope boy's orphanage. "It gave me peace. I knew I had food. I knew I was welcomed. I was not beaten down or made fun of." He learned from his new friends and felt like a human being for the first time.
(Pictured: A boy, like MacRichard, hearding cattle in rural Zambia.)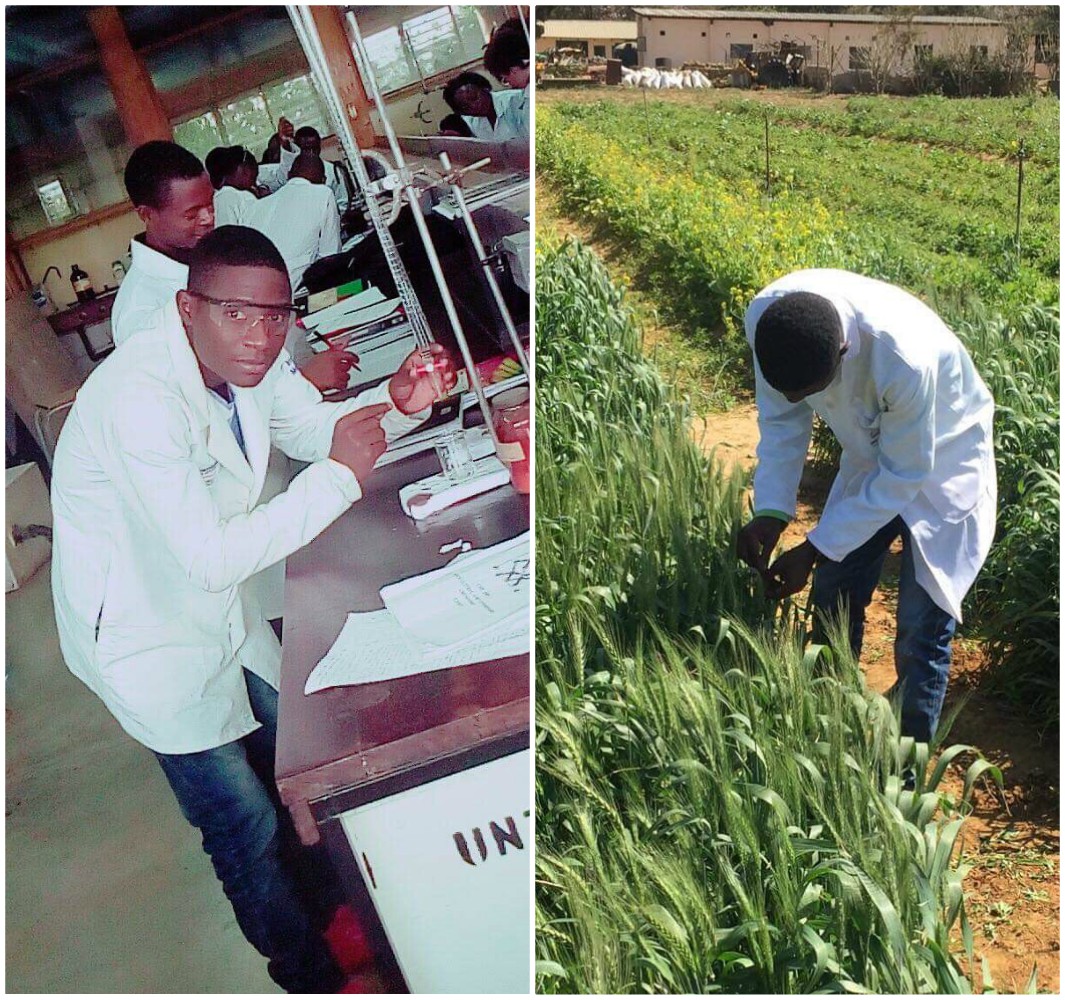 After graduating in 2015, MacRichard began studying Agricultural Science at the University of Zambia through a scholarship you helped provide. Classes are on break due to Coronavirus, so he is volunteering and teaching grade 12 chemistry and biology classes at African Vision of Hope School in Kabulonga.
"I know that science tends to be a hard subject for students, so I am volunteering my time and skills. I want to inspire more students to work hard and perform well so they can also go to college. What inspired me most to come and teach is the concept of giving back to African Vision of Hope. This is the best way I can express my gratefulness. I appreciate you so very much. You are not only changing the lives of these students but you are changing lives of an entire nation."
(Pictured, MacRichard conducting experiments in class and studying plants' reactions to chemicals at the University of Zambia.)
Through education, an orphaned child, like MacRichard can be rescued from hopelessness and given the opportunity to impact his peers and country as a whole. You can give the gift of education today.
[button style="btn-primary btn-lg" type="link" target="false" title="give the gift of education" link="/giving/give/" linkrel=""]