Pictured: Our Zambian leadership team and office staff.
The African Vision of Hope team in Zambia is over 130 staff members strong. This group of leaders has boots on the ground every day, working tirelessly to rescue children and find solutions to their country's greatest setbacks.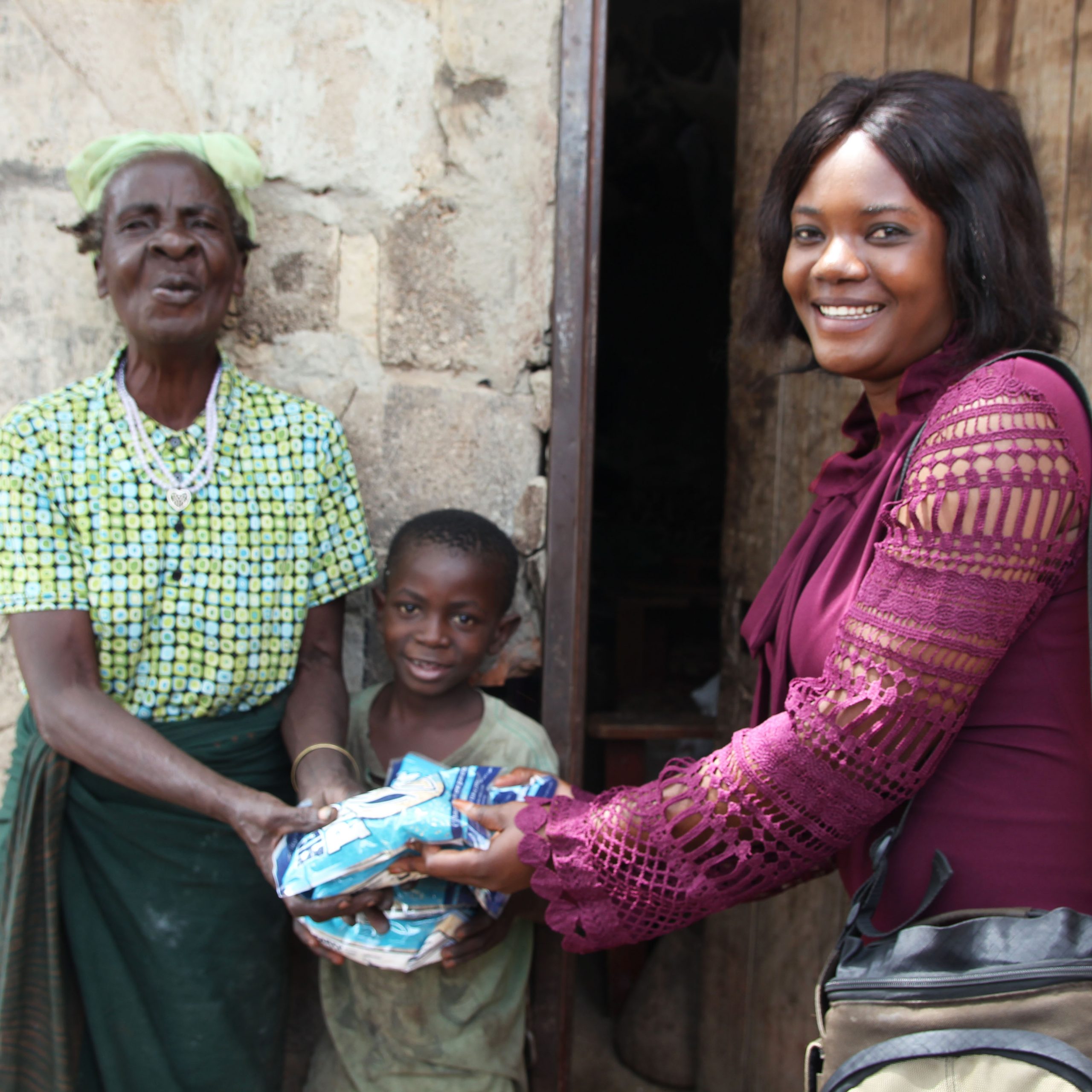 During the pandemic, while US staff and mission team members have been unable to travel to Africa, the Zambian team has kept operations running smoothly. We have seen the true benefit of having a local leadership team as this is vital to the sustainability of the ministry. They live in the communities where they serve and face the same problems our students face. Trained leaders and staff have been able to continue food distributions, equip our school campuses with increased sanitation measures, and stay in contact with students until school could resume. The life-saving care they provide has been unwavering.
(Pictured: Leah, a member of the Child Rescue Team, distributed rice to African Vision of Hope students and their families while schools were closed.)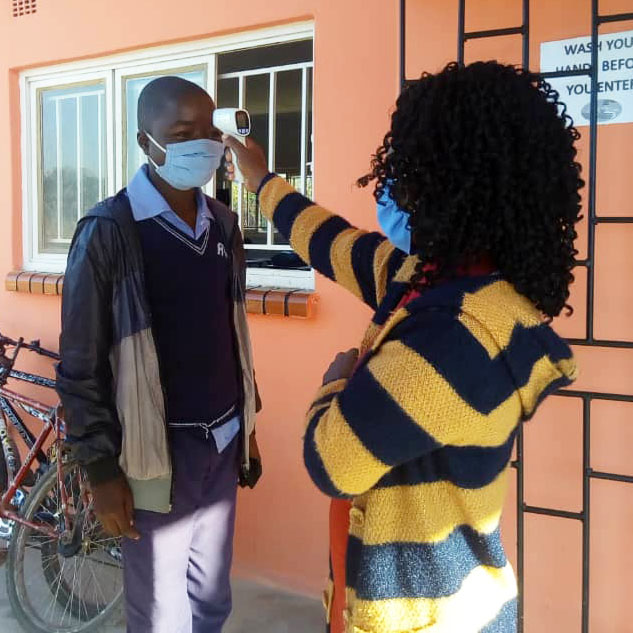 The African Vision of Hope global team works together every day to collaborate and share ideas that will bring sustainable solutions to children and families in Zambia. Our global teammates include:
Local Zambian teachers, counselors, child protection officers, leaders, and pastors who offer physical, mental, and spiritual support.
Nurses, doctors, cooks, and tutors who provide care and help build healthy and strong bodies.
Volunteers who provide endless love and support in the U.S. and across the globe.
Staff who oversee the strategic objectives and make sure your investment is making a sustainable impact and eternal difference.
(Pictured: a teacher takes her students' temperature before he enters the classroom.)
Mission teams won't be able to rejoin our Zambian brothers and sisters until the fall, but, until then, we know that they are working hard to keep things moving forward. They are transforming their country from within, and their impact is being felt through generations. This is only possible with your support.
[button style="btn-primary btn-lg" type="link" target="false" title="give now" link="/giving/give/" linkrel=""]