Pictured: Brothers Misheck (left) and James in James' room at the African Vision of Hope boys boarding house.
Misheck and James's father died when they were young, leaving them with no one to look up to and no one to protect them. After being separated at a young age from his mother and James, Misheck grew up alone and abused. He was constantly told he was going nowhere and had no future.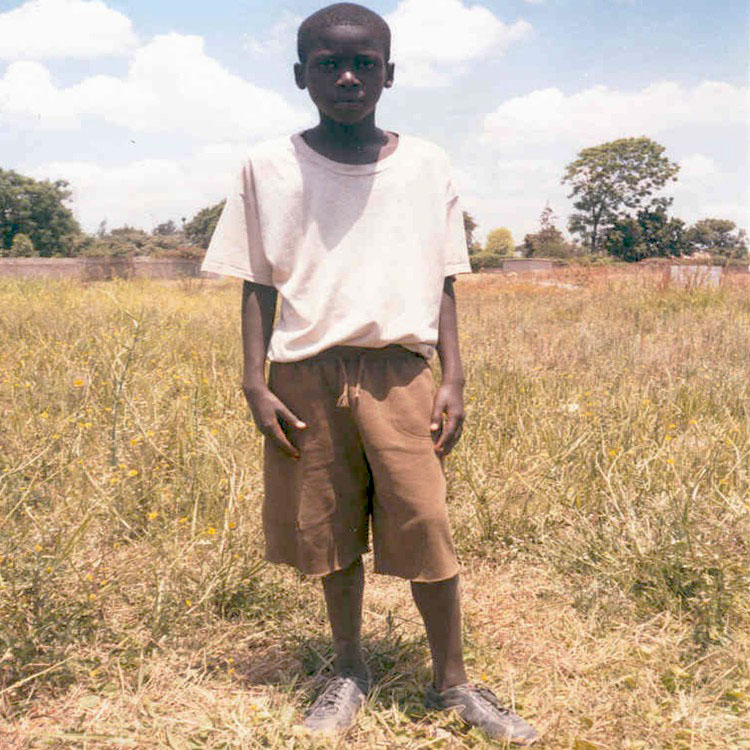 As a young teen, a friend told him about African Vision of Hope School – a free school for children like himself. He enrolled, and in 2012 he graduated high school. Misheck went on to earn an African Vision of Hope college scholarship and now serves on the African Vision of Hope Child Rescue Team.
"Part of my job is to go into the compounds and rescue children from extreme poverty by giving them the opportunity to be educated – to give them hope." – Misheck
(Pictured, Misheck when he became a student at African Vision of Hope in 2010.)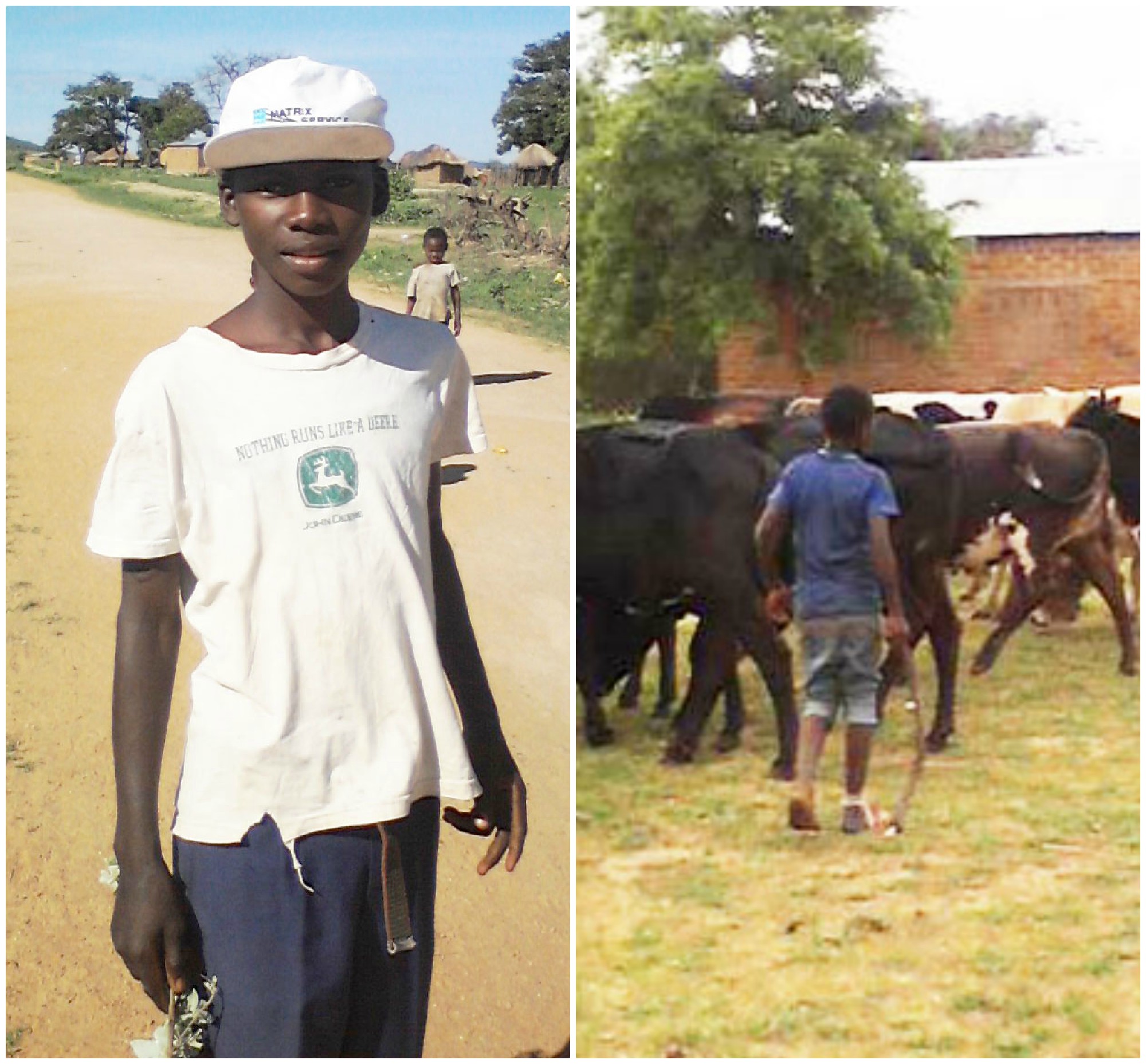 In 2016, Misheck went back to the village and rescued James, his brother, from slavery. He took him out of the fields and enrolled him in school and in the boarding house at African Vision of Hope. This was the first time James ever saw a bed; in the village he slept on a dirt floor. "I was so happy to find him; I didn't know if he was alive. There was no future for my brother in the village," says Misheck. It took James many years to learn to trust anyone, and he rarely made eye contact or smiled. The ghosts of his past, the hard labor and abuse he endured, haunted him.
(Pictured, James the day Misheck came to rescue him, working in the fields hearding cattle.)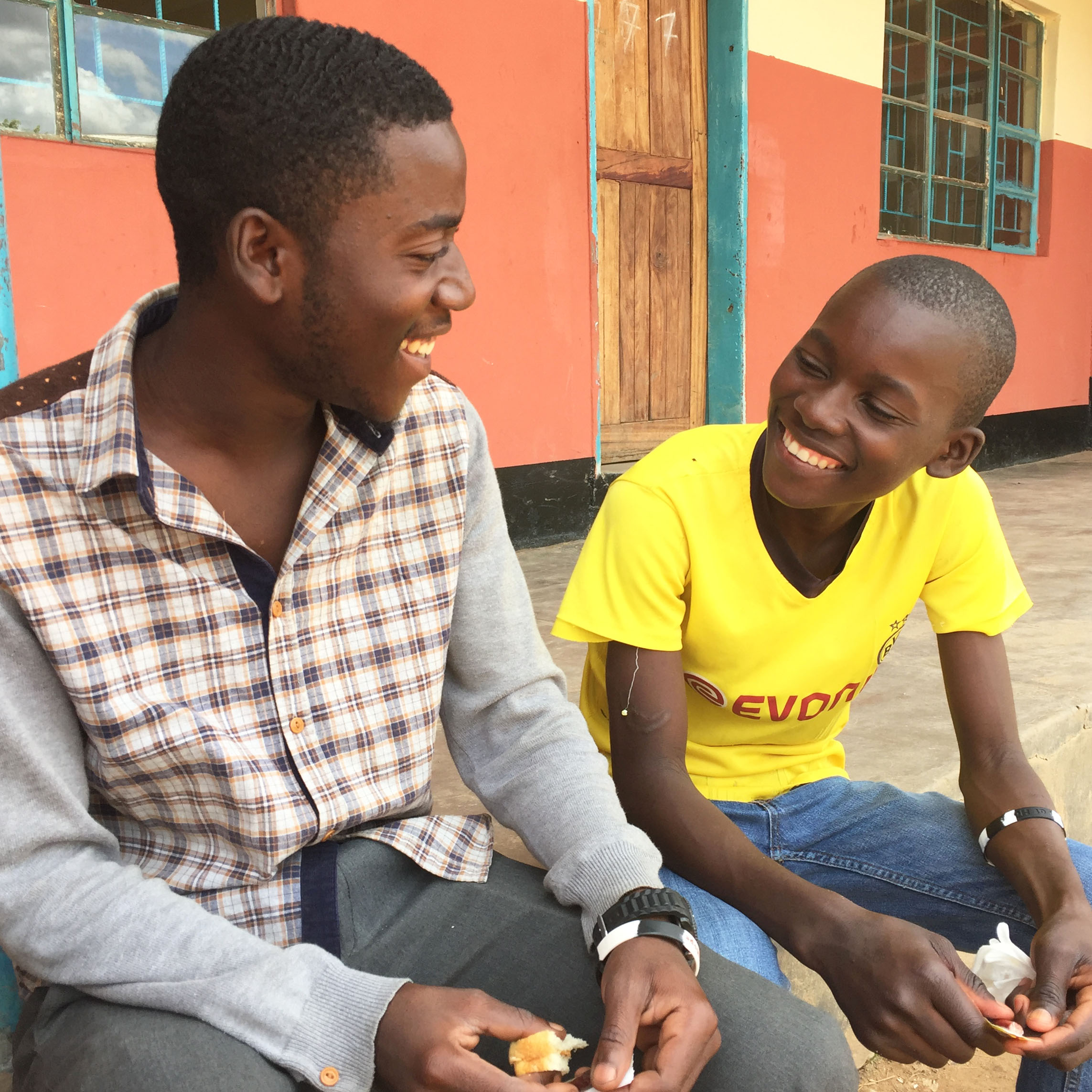 Now, James (yellow) looks at his brother and smiles, joy and adoration in his eyes. He puts his arm around Misheck and proudly talks of his rescue and transformed life.
"Misheck is my mother, my father, my brother. He is my whole family. I want to work hard in school so I can make him proud and provide a better future for myself." – James.
James is in the 12th grade and wants to go to college for computer engineering.
Every day, orphaned and vulnerable children are being told they have value and are worth rescuing. They are being given a second chance, using the pain of their past to make their present more powerful. Children, like James, are being transformed from slave to student. But, there are thousands more that are facing extreme poverty each day. You can help give them an education – the rescue they deserve.
[button style="btn-primary btn-lg" type="link" target="false" title="Give now" link="/giving/give/" linkrel=""]