Defend the weak and the fatherless; uphold the cause of the poor and the oppressed. – Psalm 82:3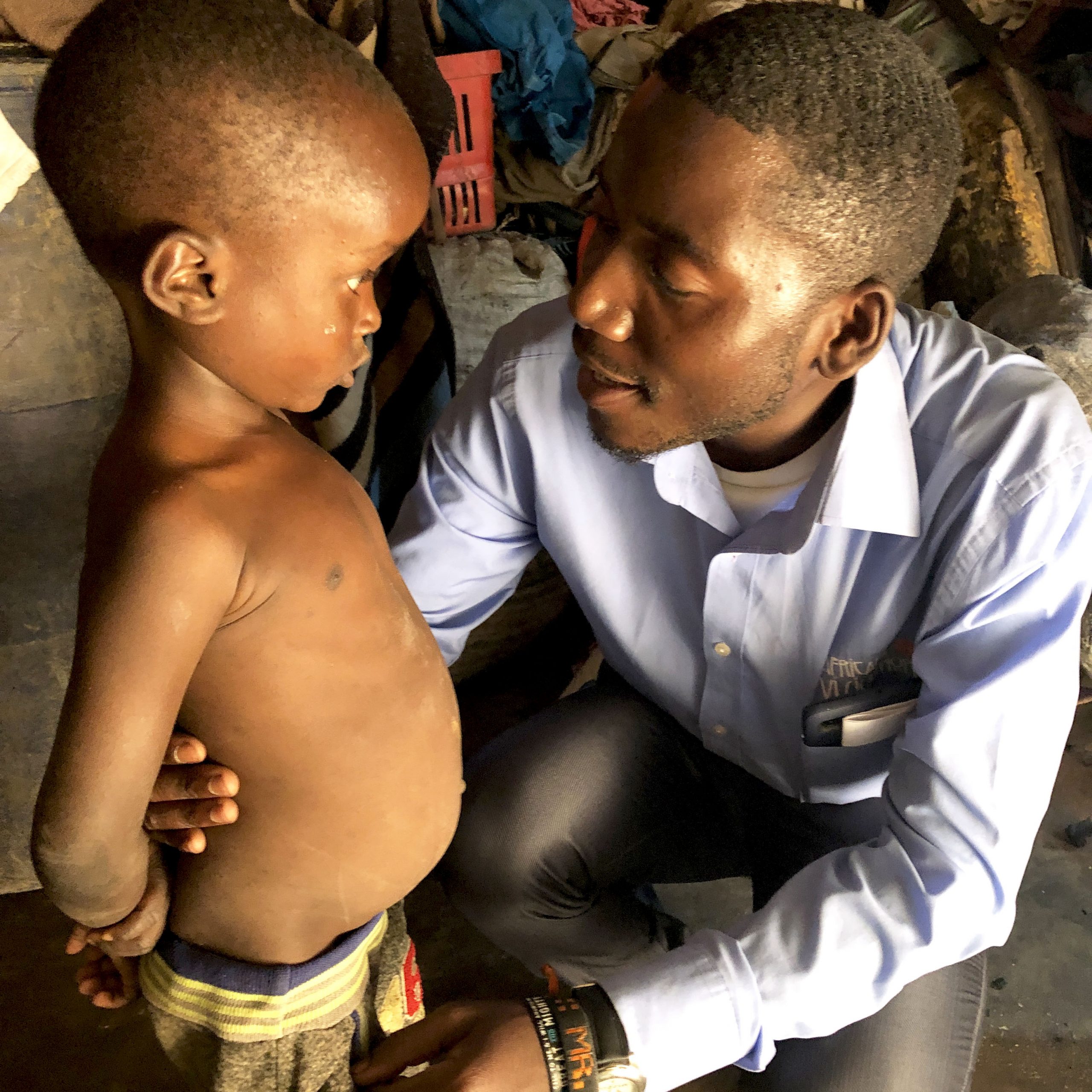 Pictured above: Buppe, one of eleven grandchildren, rests on the floor of her family's one-room home. She and her siblings and cousins share this floor as their bed. Left: Buppe's brother, James, is evaluated by Misheck, an African Vision of Hope Child Protection Officer.
The HIV/AIDS epidemic, TB, Cholera, and other curable diseases are creating a generation of orphans, stealing the childhoods of so many little ones and leaving surviving family members to pick up the pieces.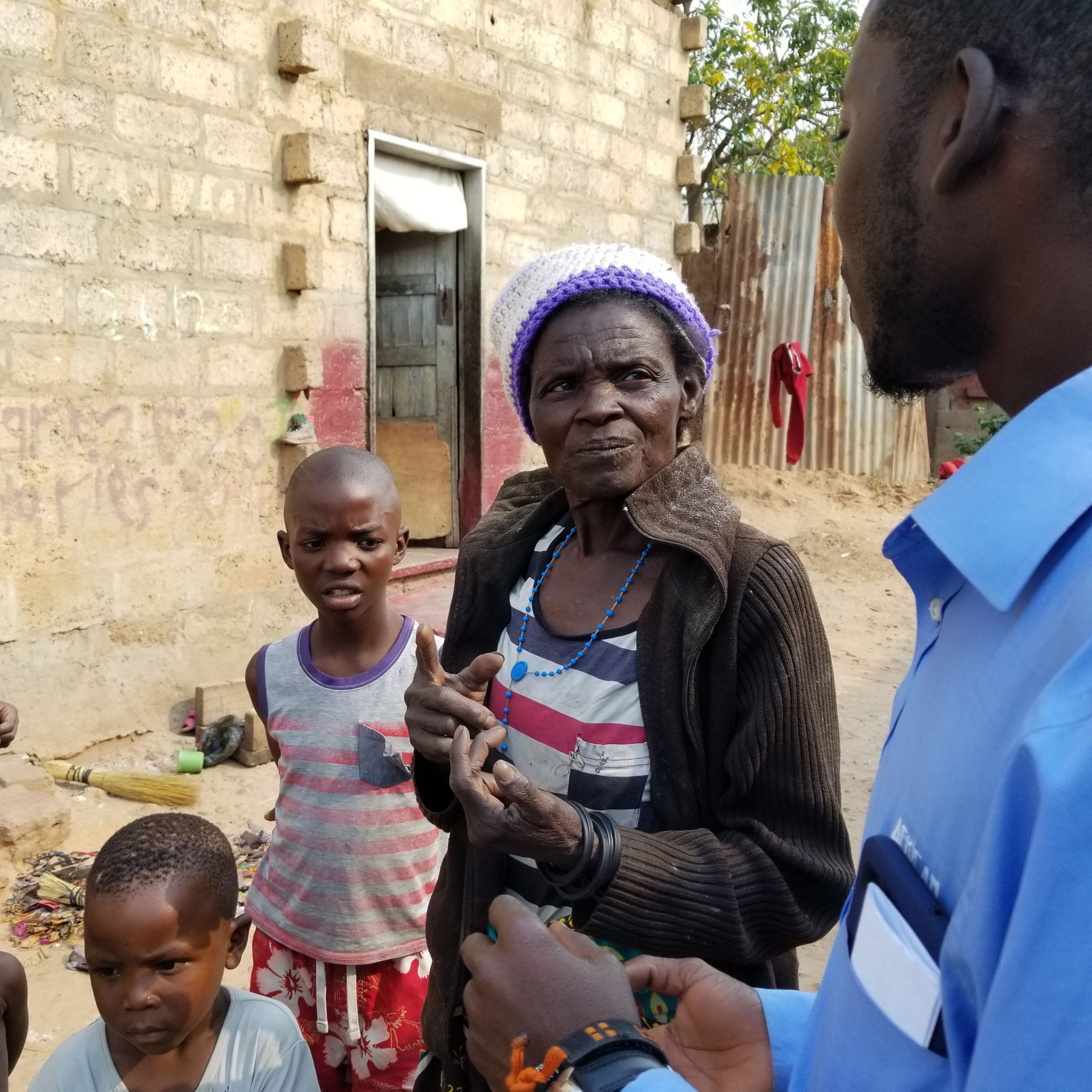 Edna is the widowed grandmother of Buppe, James, and nine other children who would not be able to survive without your help. Her six children have passed away, leaving their children nowhere to go but into their grandmother's care. She works as a maid cleaning and washing clothes whenever she can find work, earning only $14 per month. Their family lives in a one-room home where everyone sleeps on the dirt floor next to one another.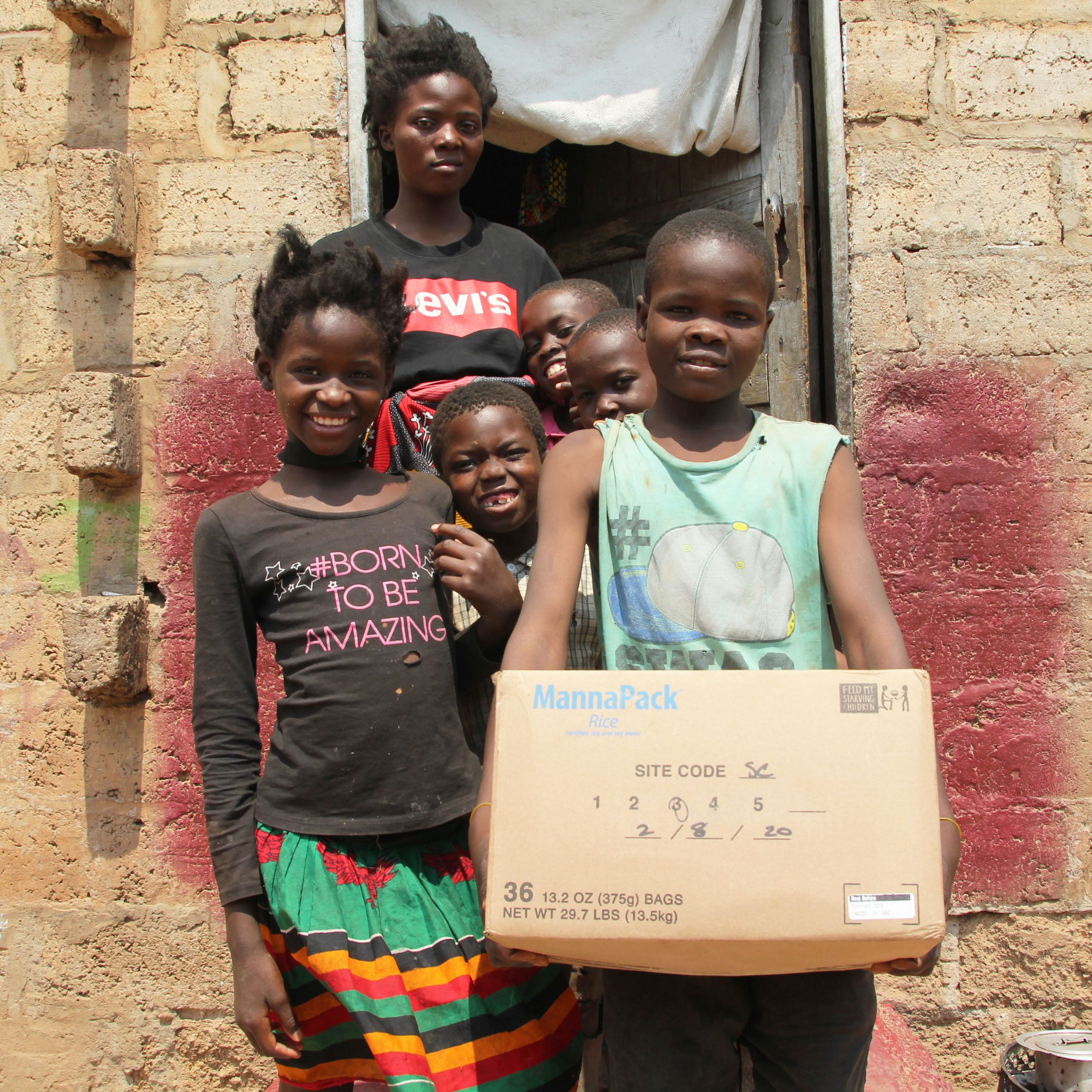 It is impossible for Edna to provide meals, clothes, shoes, and basic means of survival for her family of twelve. Her grandchildren had to drop out of school due to lack of funds – until they found out about African Vision of Hope, a school which charges no tuition and provides a hot meal to students every day. Our Child Protection Officers enrolled them in school and made sure their family was equipped with emergency food supplies (left) during these increasingly desperate economic times where food prices have more than doubled.
Misheck also took Buppe and James to the doctor so they could receive medical care and de-worming medication.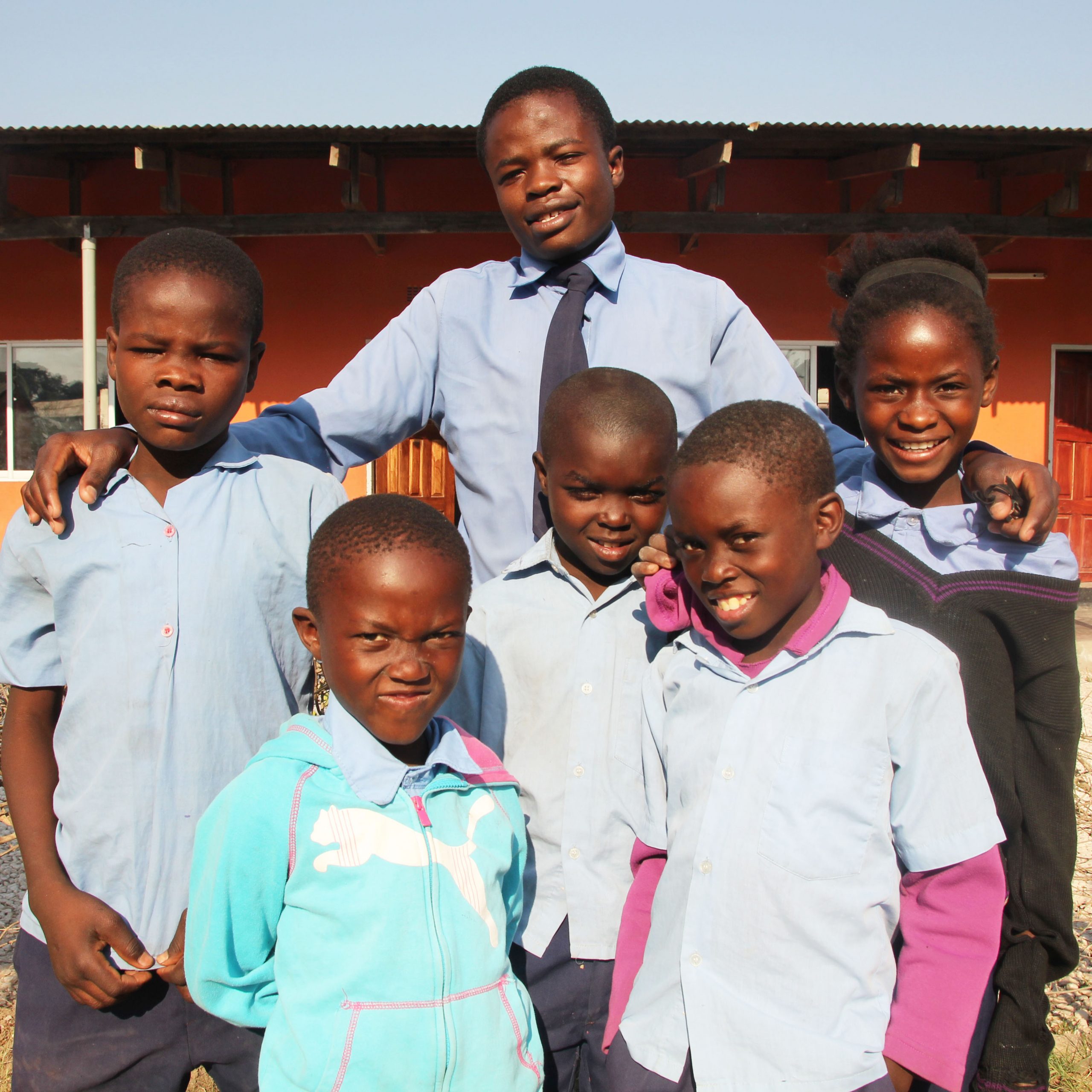 "We are thankful to African Vision of Hope for the food, school supplies, and education they provide for my grandchildren. Without your help my family would not be given a chance to learn. Many days we have no food to eat, but it has been a blessing for us to see them have a lunch at school. They now have hope for the future, and that is something no one can ever take from them. May God continue to bless you." – Edna
Pictured to the right: Edna's grandchildren Tom, William, Dorothy, Charles, Edwin and Sternly at African Vision of Hope School in Kabulonga.
Your support is what fuels every rescue mission like this one. Edna's family can only survive with your help. 
[button style="btn-primary btn-lg" type="link" target="false" title="Give now" link="/giving/matching/" linkrel=""]
"Religion that God our Father accepts as pure and faultless is this: to look after orphans and widows in their distress and to keep oneself from being polluted by the world." – James 1:27