Life for 12 year old Maxwell was what you would expect. He lived with his parents and five siblings. Maxwell was a dreamer, wishing one day to be a businessman or a soldier. He enjoyed playing soccer and doing chores with his siblings. Maxwell's childhood was happy and he loved having his family around. 
A Family Split Apart
Things took a dark turn for Maxwell's family. His dad started drinking and beating him and his siblings. One night, his drunken father beat Maxwell's mother nearly to death, leading to their separation. Heartbroken and worried about what would happen next, Maxwell knew his family would no longer be together. . 
Maxwell's reality became worse than he could have ever imagined. His mother and siblings moved far away and his father completely rejected him, leaving Maxwell completely alone. All the provision and protection of family was gone.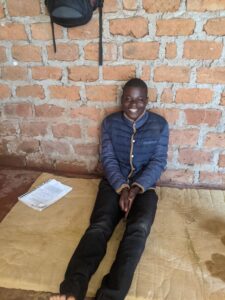 Praying for a Miracle
In the blink of an eye, Maxwell had to be his own parent. No mother to hug him; no father to encourage him; no siblings to keep him company. Maxwell prayed someone, anyone, would see him and rescue him. He began staying with a friend to ease some of the burden on his young shoulders. Then, Maxwell found African Vision of Hope and was enrolled in school. However, difficulties to support himself continued.  He made a small income from selling candy and cooking oil on the side of the road.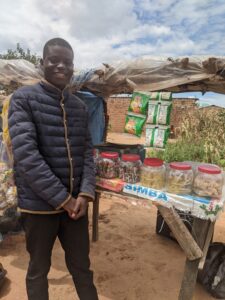 A Glimpse of Hope
Maxwell missed a lot of school and Phizwell, one of our Child Protection Officers, took notice. He followed Maxwell home and discovered he was living alone. Phizwell told Maxwell about Hope Village rescue homes and Maxwell's hope in the future started to grow. Was this the answer to his prayers? Or is it too good to be true?
The next day, Phizwell took Maxwell to Hope Village. Maxwell looked around and could not believe what he was seeing. There were beautiful homes, clean water, a real functioning kitchen where they were cooking dinner, and electricity providing lights to study at night. Maxwell's face lit up as all of the children living there welcomed him with open arms. Likewise, his house parents greeted him and embraced him warmly.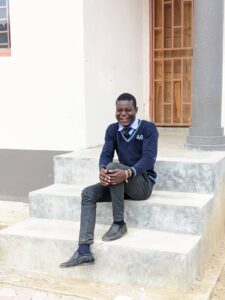 Joy is Restored
"Today, I am so happy to be here because I have people I call parents and they are taking care of us more than our real parents. I am now not worried about what to eat anymore because I have food, I have clean water , I have books, school uniforms. With electricity now we study anytime, even at night. I have my new family and I am happy to be here because I can study now and focus on my dreams and education."
Maxwell is now 18 years old and in grade 9. He wants to be a pastor after he graduates. At Hope Village, Maxwell participates in daily bible studies, has the opportunity to preach, encourages his friends, and goes to church. Maxwell's dreams have come true and his joy is contagious!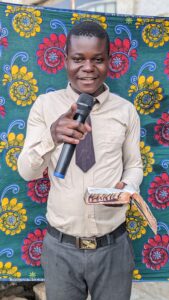 "This year I am writing my Grade 9 examination and am doing my best to study hard so that I can make it to Grade 10 next year. From the time I came here, I now have a sponsor and I just pray to God so all the people working under AVOH are blessed because my life and that of many friends have changed. To God be the glory. Amen."
YOU can be the answer to children like Maxwell's prayers. Will you send rescue NOW?