Before he started abusing her, Yvonne looked up to her stepfather and turned to him for guidance. In 2020, the unthinkable happened and 12-year old Yvonne was pregnant with her stepfather's child. The trauma seemed like it would haunt her forever. Read her full story here.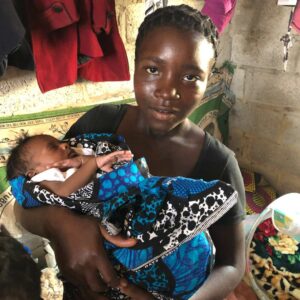 Just a child herself, Yvonne's body was not ready to go through a natural birth. But thanks to your faithful giving, proper medical care was obtained and baby Hope was born. Read more here. Yvonne's home situation was dangerous and unsuitable for her and her newborn to remain there. Child Protection Officer Fizwell stepped in with courage as he confronted the man responsible. Yvonne's stepfather was arrested and Fizwell took Yvonne and Hope into his care.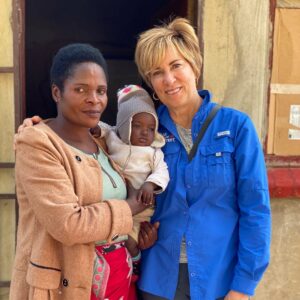 "And we know that for those who love God all things work together for good, for those who are called according to his purpose."
Romans 8:28
Out of this tragedy, Fizwell's passion for rescuing children grew and African Vision of Hope's rescue community, Hope Village, began. From just Yvonne and Hope living in his care, it has grown to over 90 children. Today, there are 4 completed homes in the Hope Village rescue community with 4 more needed.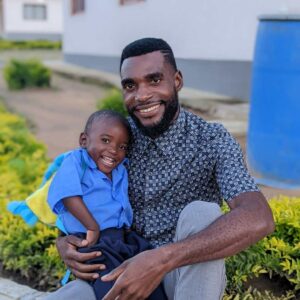 At Hope Village, Yvonne has received counseling, has a loving family, is enrolled in school, and is now 14 years old. Her son, Hope, has become a beacon of HOPE to every child living there. He is growing up surrounded by love, is healthy, already learning how to pray and worship, and is almost 3 years old! Yvonne's gratitude is overflowing because through African Vision of Hope, she has experienced the love of God.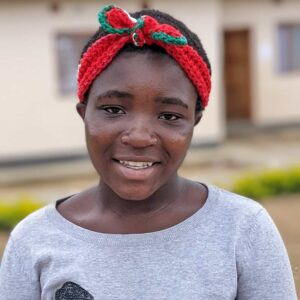 "I thought I will never be in school again, I thought my life was gone, I thought it was over for me. Life became darker and darker every day. But God helped me through African Vision of Hope Christian Organization, and I am now free and I have hope and I am determined that I will finish my education." – Yvonne
Your monthly giving keeps children in rescue care and provides for their basic needs, as well as counseling and spiritual needs. Without you, children would be without hope. You can join the fight by joining our monthly giving program which makes Hope Village Rescue Homes possible. You can rescue children from extreme poverty and transform their lives.