Last month, Trent graduated high school like thousands of other students. Unlike many of those students, Trent decided to donate all of his graduation money to African Vision of Hope. Instead of accepting the gifts for himself, he asked friends and family to send money to help children in Zambia have warm meals each day.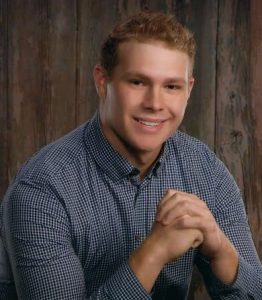 Zambia is experiencing a severe drought and food shortage. African Vision of Hope students are receiving meals at school, but their siblings at home are not. These small children are so hungry that they are walking hours to our schools begging for a hot meal. Thousands of Zambians are in need of emergency assistance in order to survive – children are at a higher risk of death due to the food crisis. You can do something about this, and you can do it now. These families and communities are desperate.
With your help, African Vision of Hope has committed to implementing an Emergency Relief Fund that will provide students and their families relief from hunger and starvation. This program has already started taking place.
Kapinga, a 7th grade African Vision of Hope student, goes to bed hungry every night because her father is out of work and her mother has not been paid by her job for a few months. She goes to sleep hungry but wakes up happy because she knows she will receive a meal at school.
Trent's graduation gifts provided 360 hot meals to children who do not go to school and have one guaranteed meal each day. Trent is an everyday hero who can inspire us all to remember that each and every one of us can make a difference. It is as easy as giving in honor of someone you love, raising money for your birthday (or graduation!), and the list goes on.
With your help, Kapinga's family, and others just like them, can be provided with life-saving relief. Join with Trent and feed communities of starving children today.
[button style="btn-primary btn-lg" type="link" target="false" title="feed starving children today" link="/giving/latest-fundraisers/" linkrel=""]