Every day parents line up outside the African Vision of Hope office in Zambia begging for their child to have a spot in school. They know that time is running out; their children's futures are passing them by.

The economic hardships of the country have been made exponentially worse due to the Coronavirus pandemic. Men and women are being laid off, there are no jobs to be found, the prices of food and water have almost tripled, and families are becoming increasingly desperate. Parents know that, if their child is educated, they have a greater chance of escaping the cycle of poverty.  Meet a few of the parents and guardians who have come to African Vision of Hope in search of education for their children.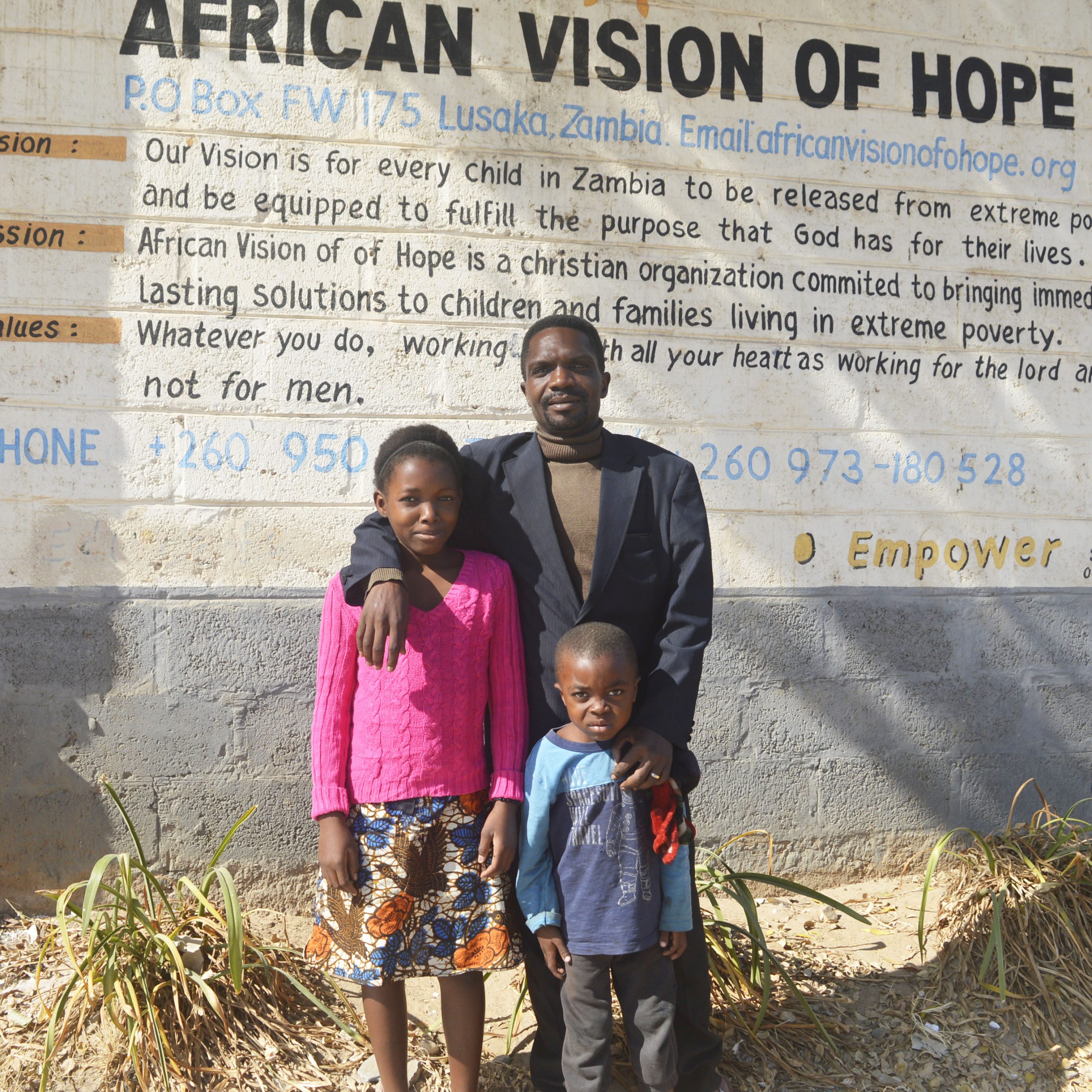 Catherine and Moses
"My name is Mr. Chiluba. I am married but have no children of my own. My wife and I have taken in two street children, Catherine and Moses. Catherine is seven and was living in a remote village. Her parents could not afford to care for her; two of her older sisters had already been married off in exchange for money. If Catherine stayed in the village, I knew her future would be destroyed, so I took her in. We also keep Moses whose parents abandoned him and left him in the streets. Due to the economic hardships our country is facing, I lost my job and have been unable to find employment. Every day I go to a different school to beg for their education. I would love for these children to be able to go to school, but I cannot manage. They have been out of school for a year, and I want to see these children have a better life than what they have right now."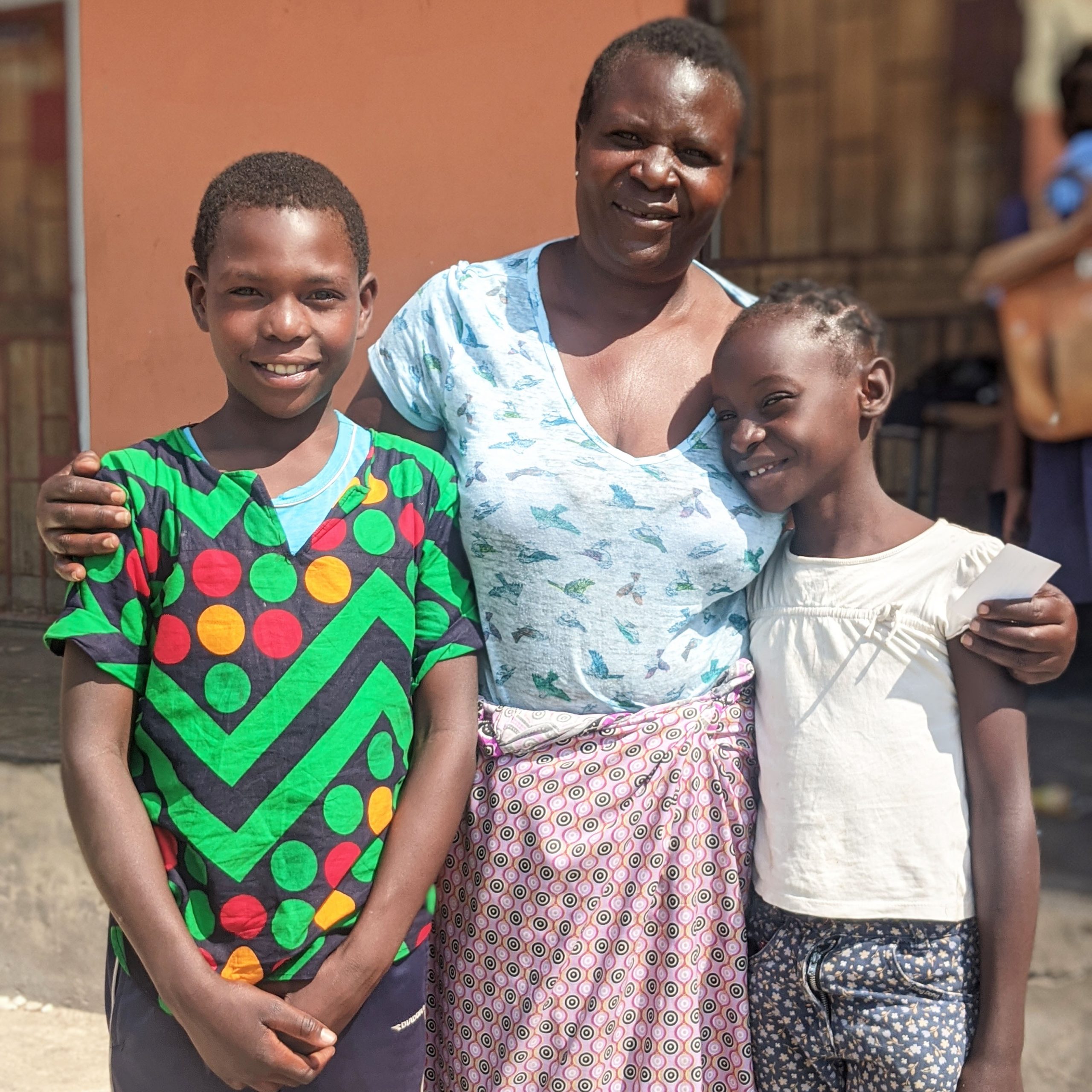 Natasha and Joseph
"I am Christine, mother of four. We are poor and stay in a rented house, selling vegetables and washing people's clothes to survive. My husband has been sick for 8 years and is unable to work. My three oldest children could not finish school because we could not pay. My youngest daughter, Natasha, is in the second grade at a government school but will be kicked out soon due to lack of finances. My dream is for her to be educated and continue learning. As a mother I want to see her have a bright future and not be like her other siblings. I want her to be taken care of and her future to be secure in case I pass away.
I also brought my neighbor's son, Joseph, with me. He is twelve and has no one to advocate for him. He takes care of his siblings and their home while his single mother goes out and works odd jobs, making less than $2 per day. They cannot manage to eat, pay rent, and pay for school on this. Natasha and Joseph are on the waiting list at African Vision of Hope School and I pray they are given places."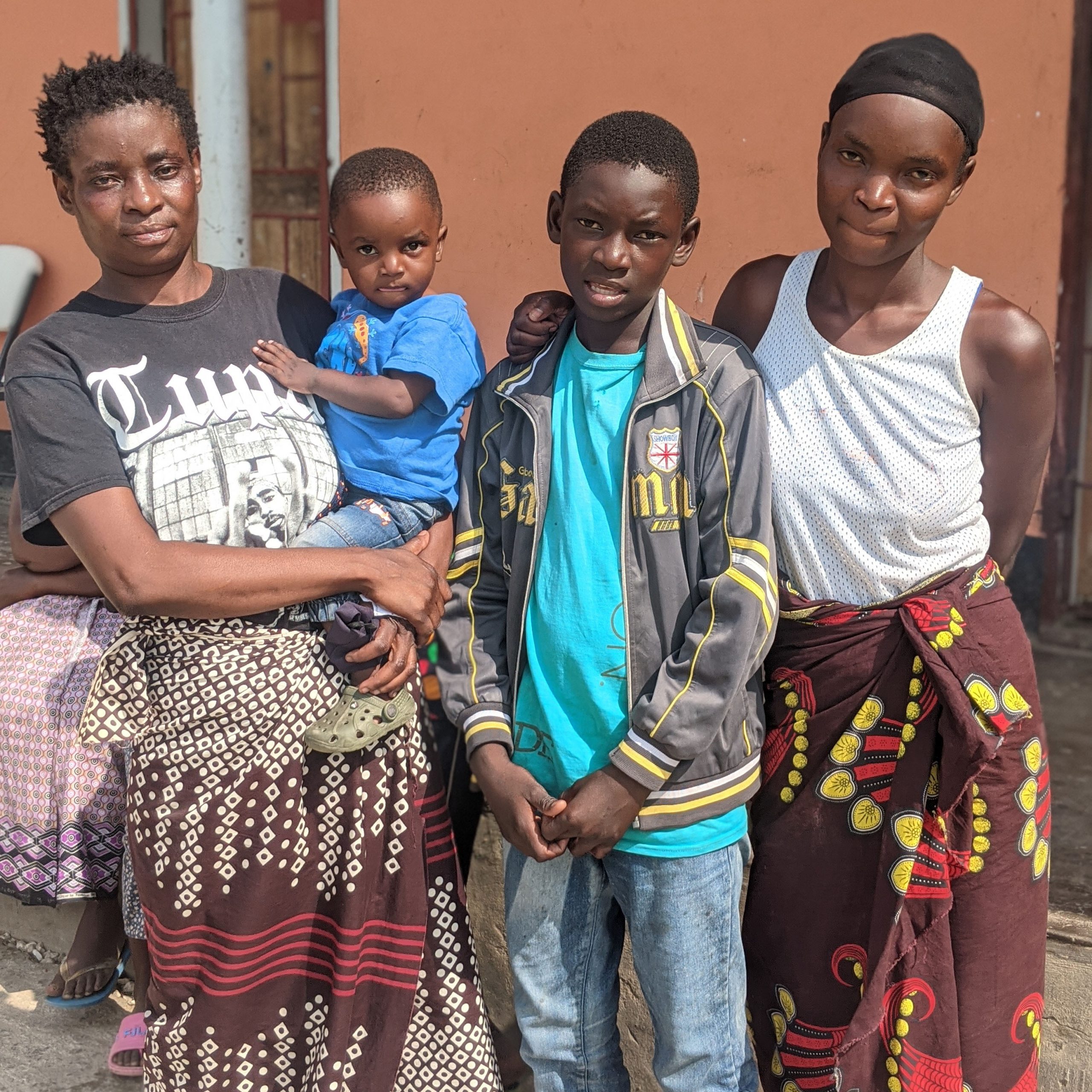 Jeremiah
"I am Elizabeth, and I live in a compound with my 5 children. Three of them never finished school and just do small odd jobs for us to survive. Our family's financial crisis is keeping my son, Jeremiah, from being in school. He used to be in the 3rd grade but was kicked out due to lack of funds. It has been a year since he stepped foot in a school. I am also trying to find small jobs, but it is not easy to find them. Everyone is struggling right now. Our neighbor, Haward (African Vision of Hope's Zambian Director of Operations), told us about African Vision of Hope when he saw our struggles. It is our prayer that our Jeremiah can be enrolled because it is the only place where my child fits. The school has a quality education and the students do not pay. My other children are not educated because of lack of finances, but to know that such a school exists is a blessing."
All 5 of these children are on the waiting list for January of 2020. Our classrooms are full and there are children waiting for someone to tell them "yes." We can only open our doors to children like Catherine, Moses, Natasha, Joseph, and Jeremiah with your help.
From now until the end of the year, your impact will be DOUBLED. That means more classrooms can be built and more children can be rescued. If you say yes, their futures can be transformed from despair to hope.
[button style="btn-primary btn-lg" type="link" target="false" title="Give now" link="/giving/matching/" linkrel=""]