Laizer is the first person in her family to complete high school.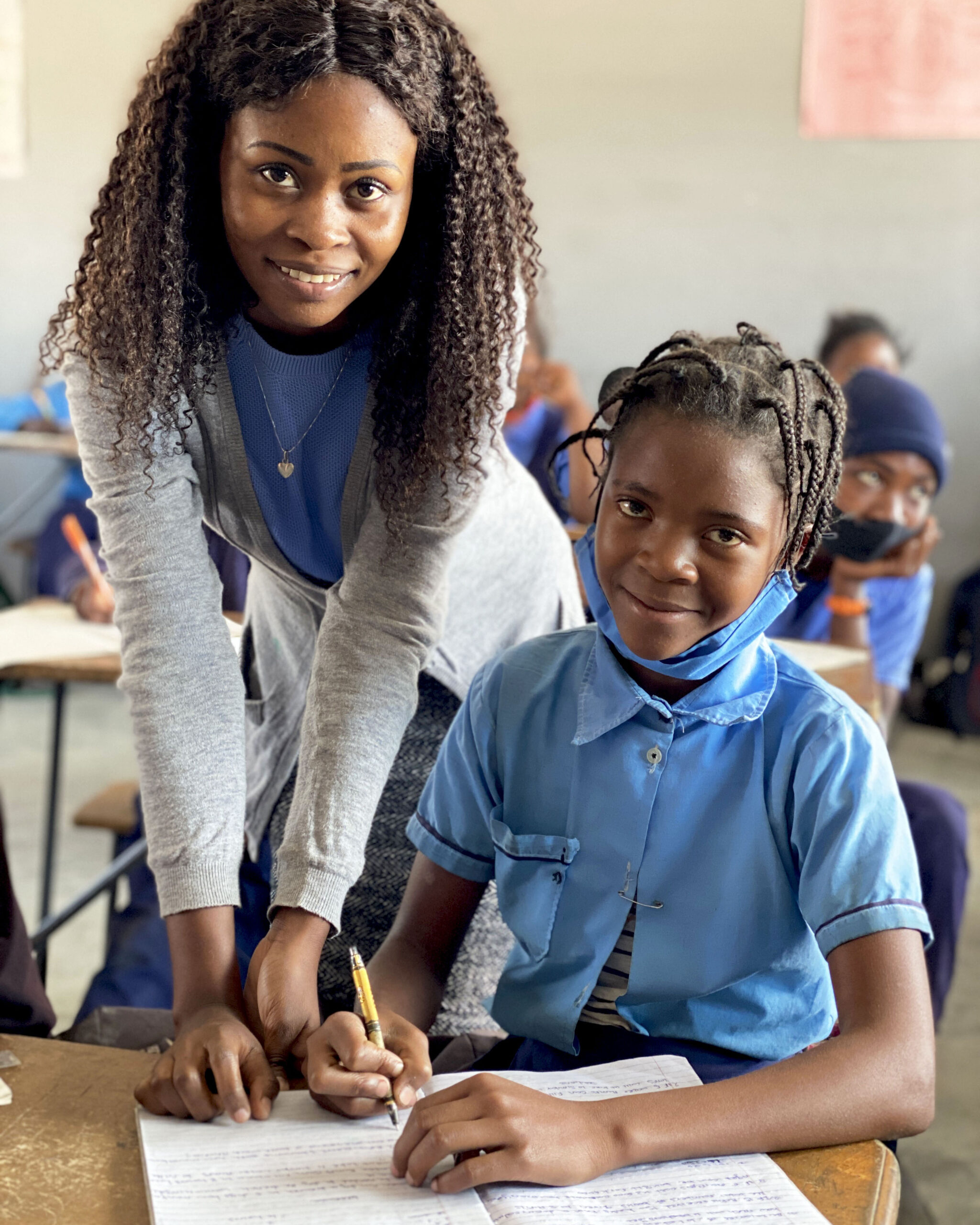 Laizer grew up in rural Zambia. Her father died when she was very young, leaving her mother to raise 3 children alone. Her mom did not have an education and could only find work washing people's clothes. They struggled to have enough money to eat once a day and life was hard.
"I would cook and eat unripe bananas to survive and anything I could find to ease the hunger so I could sleep at night, I had no hope."
(Laizer with her 8th-grade students at African Vision of Hope School)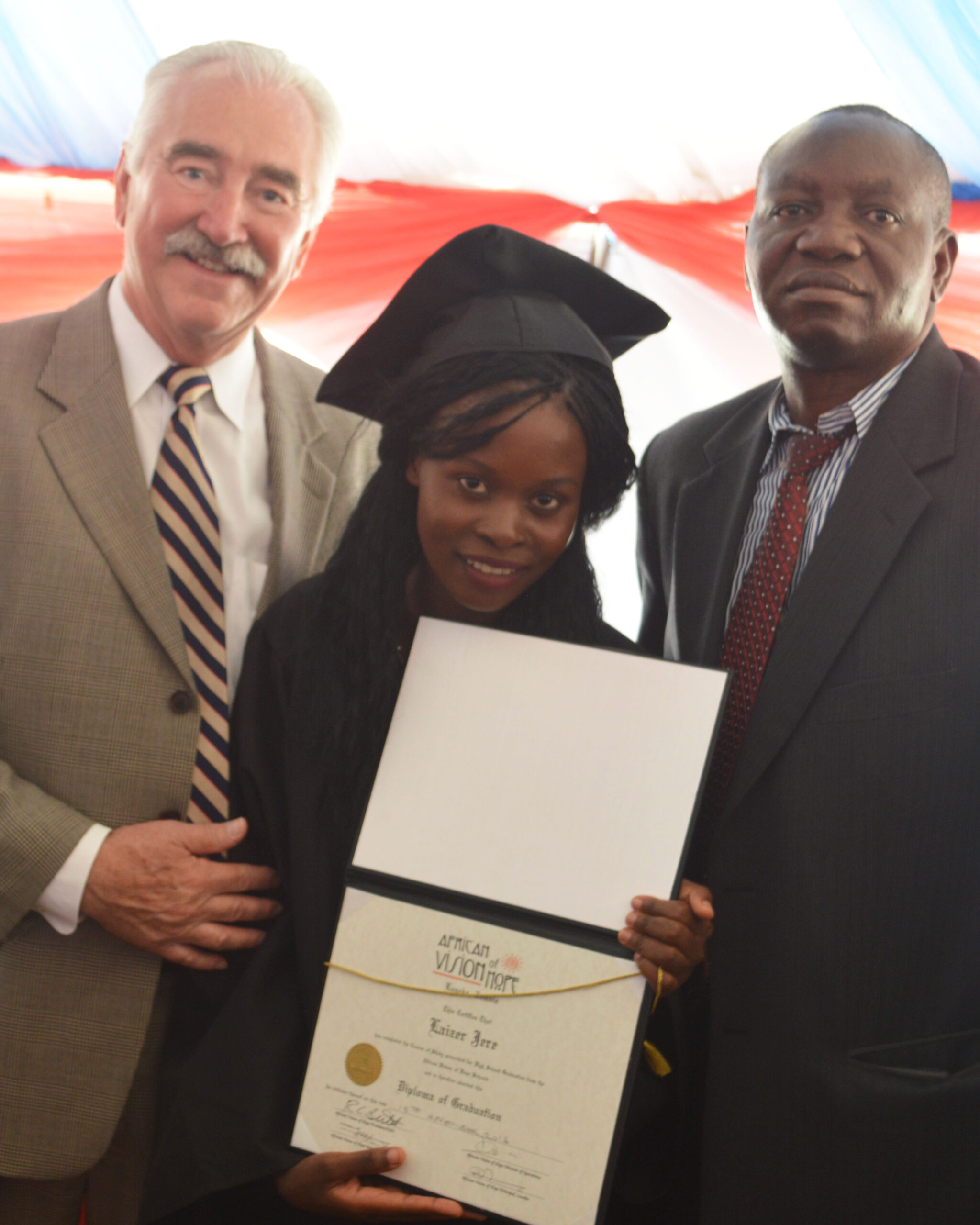 Even though they were very young, Laizer and her siblings wanted to lift the burden for their family. They started working in the fields, helping harvest crops. Every day they worked was a day they missed school. With no other options, survival came first. A friend told Laizer about African Vision of Hope, a school for vulnerable children that offered free education.
Laizer no longer had to pay school fees, therefore she could go to school instead of working in the fields. She is the first person in her family to complete high school, graduating in 2016 with honors. She was awarded a college scholarship through African Vision of Hope and completed her degree in 2020. She has come full circle and now teaches 8th and 9th-grade computer classes at Africa Vision of Hope school in Kafue.
(Pictured: Laizer at her High School Graduation in 2016 with Bob and Kennedy)
"I can now share and extend what I have learned and give it to the learners I am teaching and encouraging. The purpose God has for them can be attained. The word "Orphan" does not define them, God defines them." – Laizer
Your giving has transformed Laizer's life, and now it has the power to transform the lives of her students.