Pictured: Angela, our Superintendent of Schools, speaking to parents and guardians at African Vision of Hope School in Kasama, Zambia.
Did you know that African Vision of Hope has 6 campuses across Zambia? Our main campus is in the capital city of Lusaka with other campuses spread across the country – even coming close to the Congo border.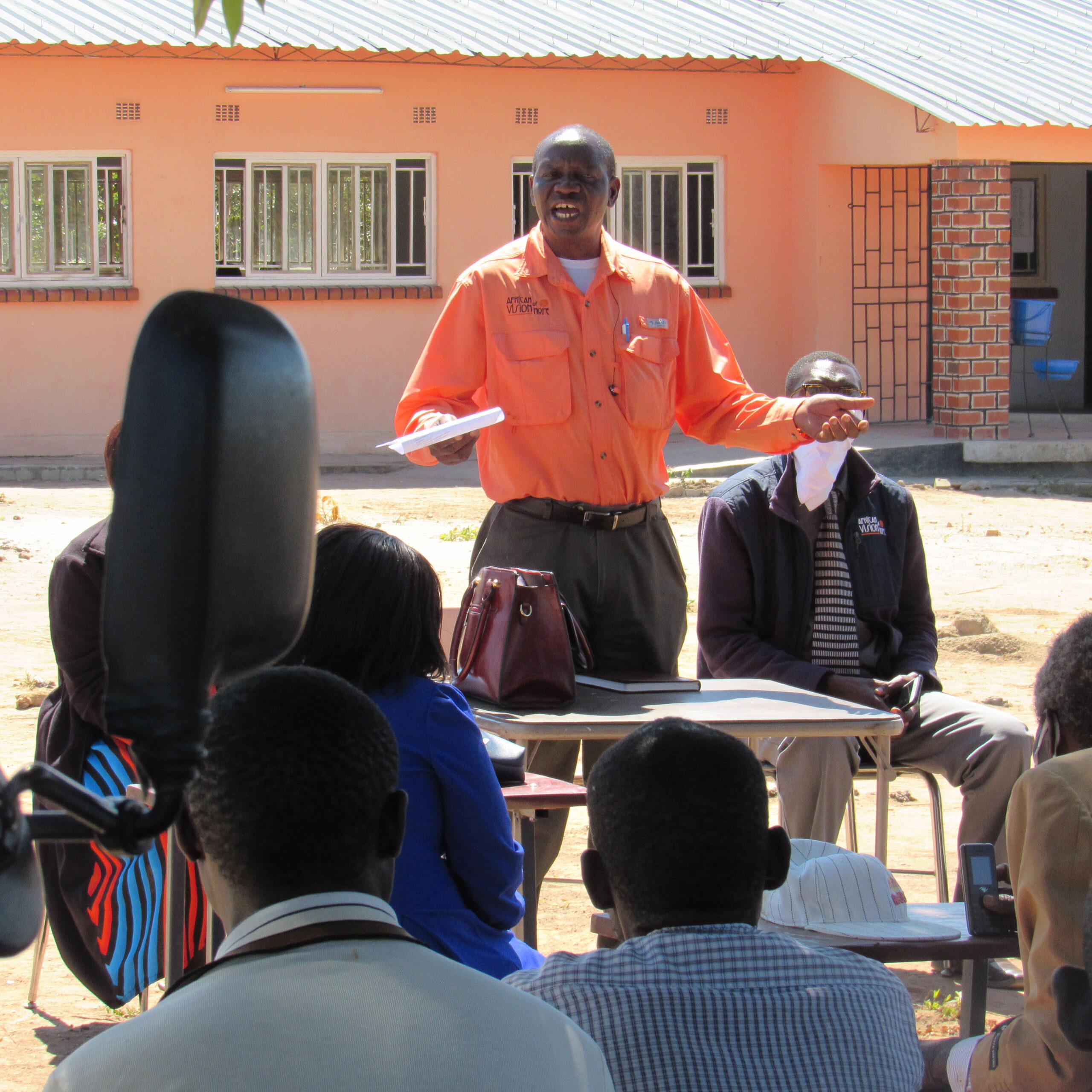 A team of administrators from the African Vision of Hope Head Office in Lusaka traveled to our campus in Kasama, which is in northern Zambia. The Head Office team makes it out to Kasama once or twice a year, as the drive is over 12 hours and consists mostly of narrow dirt roads riddled with ravines, potholes, and occasional wildlife crossings. Quite the bumpy ride!
The team met with students and their guardians at this campus, introducing themselves and telling them more about the school as a whole. Pictured is Kennedy, our Zambian Program Director. Parents and students alike were encouraged by the reminder that African Vision of Hope is a non-paying school, meaning that no child will be chased from school because they cannot pay their fees. They were taught the mission and vision of the school and ministry and learned that our goal is to educate orphaned and vulnerable children with a quality, Christ-centered education. The gospel was shared with all who attended.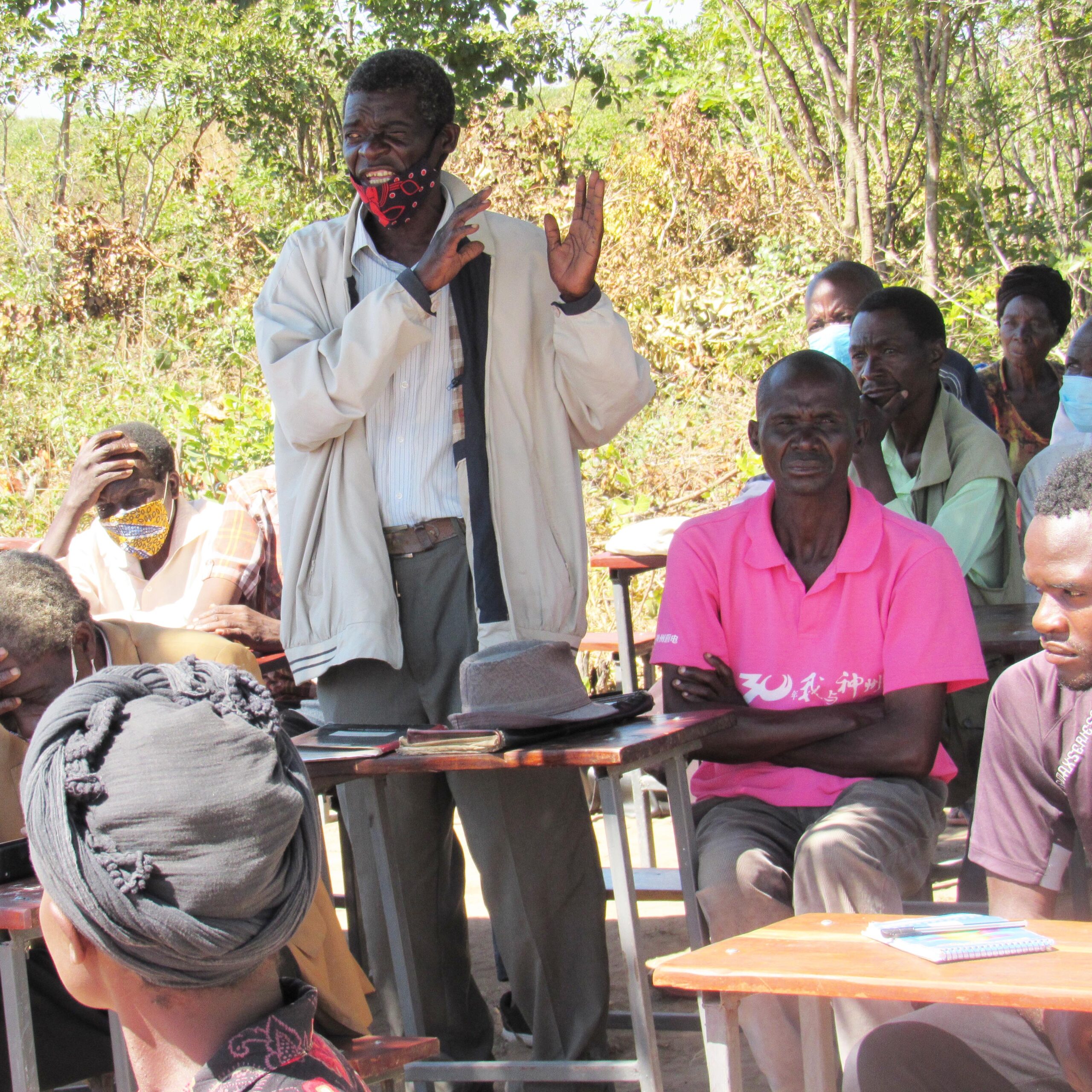 Guardians were happy to meet the team, ask them questions, and share their struggles and thoughts on how to help their children succeed both in and out of the classroom (pictured to the right). Superintendent of Schools, Angela, performed classroom observations and offered critiques, encouragement, and constructive criticism to the hard-working and dedicated teachers of Kasama. Eunice, our Zambian Child Sponsorship Coordinator, visited the homes of African Vision of Hope students, learning about the environments in which they live and listening to their struggles.
We are so thankful for our dedicated Zambian team who keep the ball rolling on the ground in Zambia. They face obstacles like sickness (Malaria being a huge problem at this time), constant power outages, unpredictable weather, students living in horrible home situations, an unstable government, unsafe travel conditions, food and gas shortages, and more each and every day. Yet, they get the job done.
Through your giving YOU, our teammates, make it possible for these incredible Zambians to follow God's call to "defend the weak and the fatherless, upholding the cause of the poor and oppressed." (Psalm 82:3)